Roomba® j7+, Braava jet® m6 & H1 Handheld Bundle
$1,149.97
Price reduced from

$1,549.97

to
Roomba® j7+, Braava jet® m6 & H1 Handheld Bundle
$1,149.97
Price reduced from

$1,549.97

to
Bundle includes
iRobot® H1 Handheld Vacuum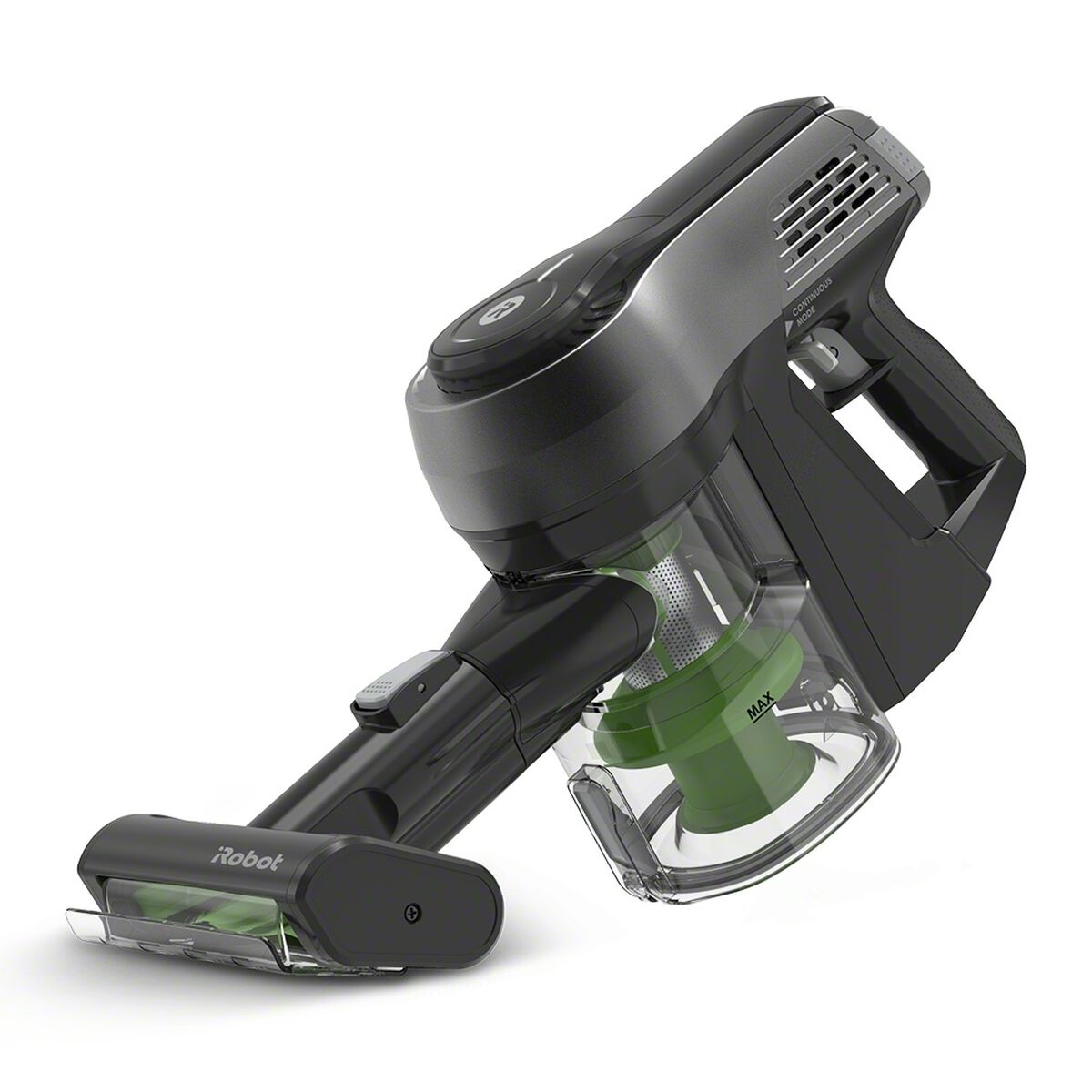 iRobot® H1 Handheld Vacuum
Turns on and off single-handedly
Takes on jobs in a variety of spaces
Two power setting modes
Cordless, battery-powered
Roomba® j7+ Self-Emptying Robot Vacuum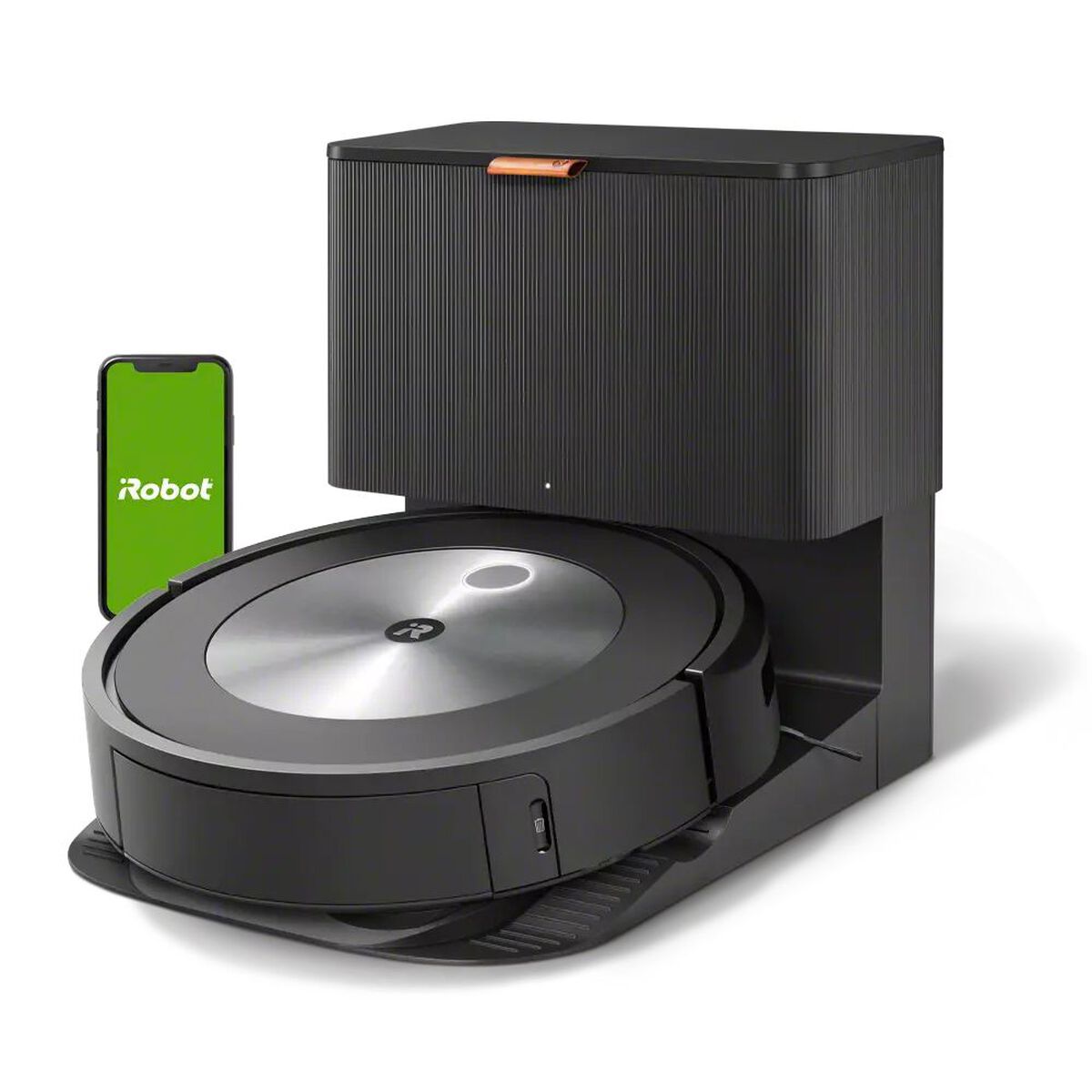 Roomba® j7+ Self-Emptying Robot Vacuum
Avoids pet accidents on purpose
Identifies obstacles, avoids hazards
Clean targeted mess the moment it happens
Robot Vacuum with mapping. Cleans when and where you want
Delivers 10x power-lifting suction¹
Wi-Fi® Connected Braava jet® m6 Robot Mop
Wi-Fi® Connected Braava jet® m6 Robot Mop
Tackles mess with Precision Jet Spray
Learns and maps your home. Mops when and where you want.
Cleans the entire level of your home in neat rows
Customize with iRobot OS and voice assistant* integration
Mops tiles, hardwood and stone
What makes this bundle different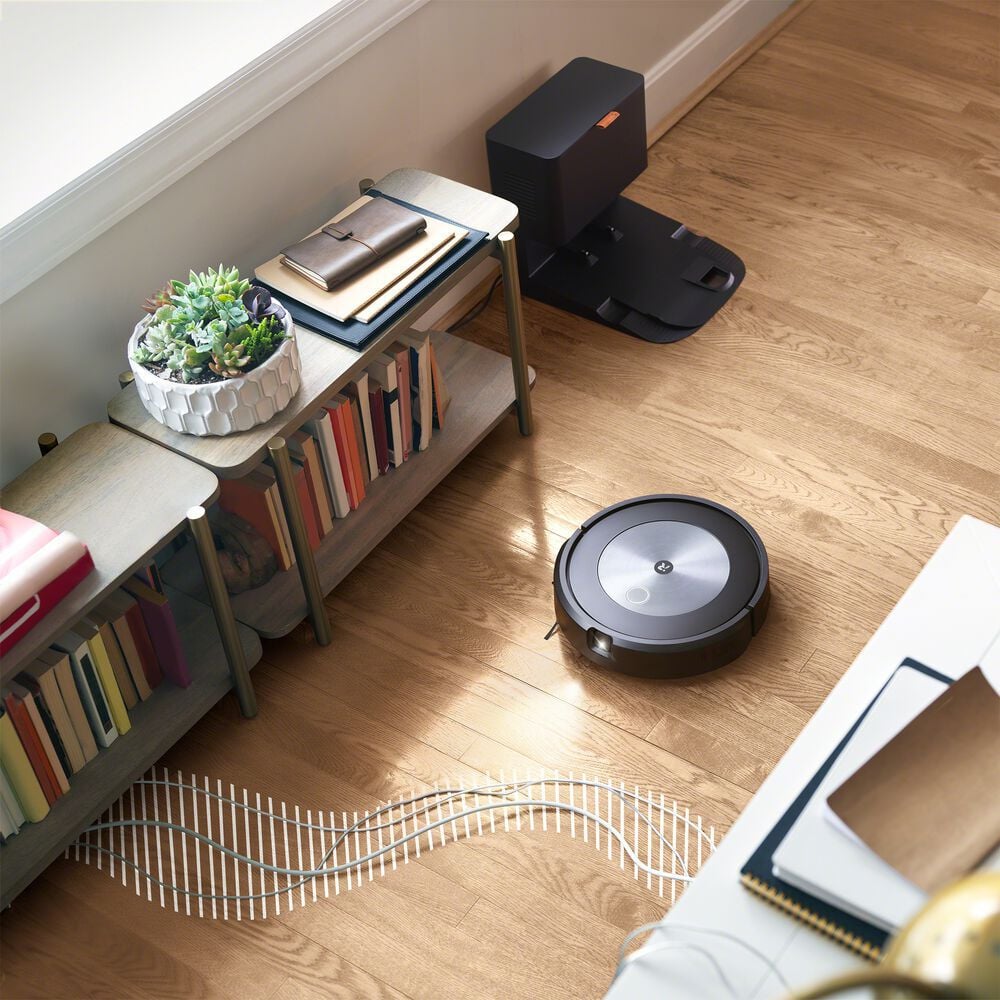 iRobot OS
Object detect and object avoidance
Obstacles like pet waste, charging cords and shoes don't get in the way of the Roomba® j7+ Robot Vacuum finishing the whole job because it uses PrecisionVision Navigation to recognize objects. When it first spots them, it will send you a photo so that you can tell it to avoid or clean around the obstacle in the future. It doesn't just learn your home; it reacts to it in real time. ​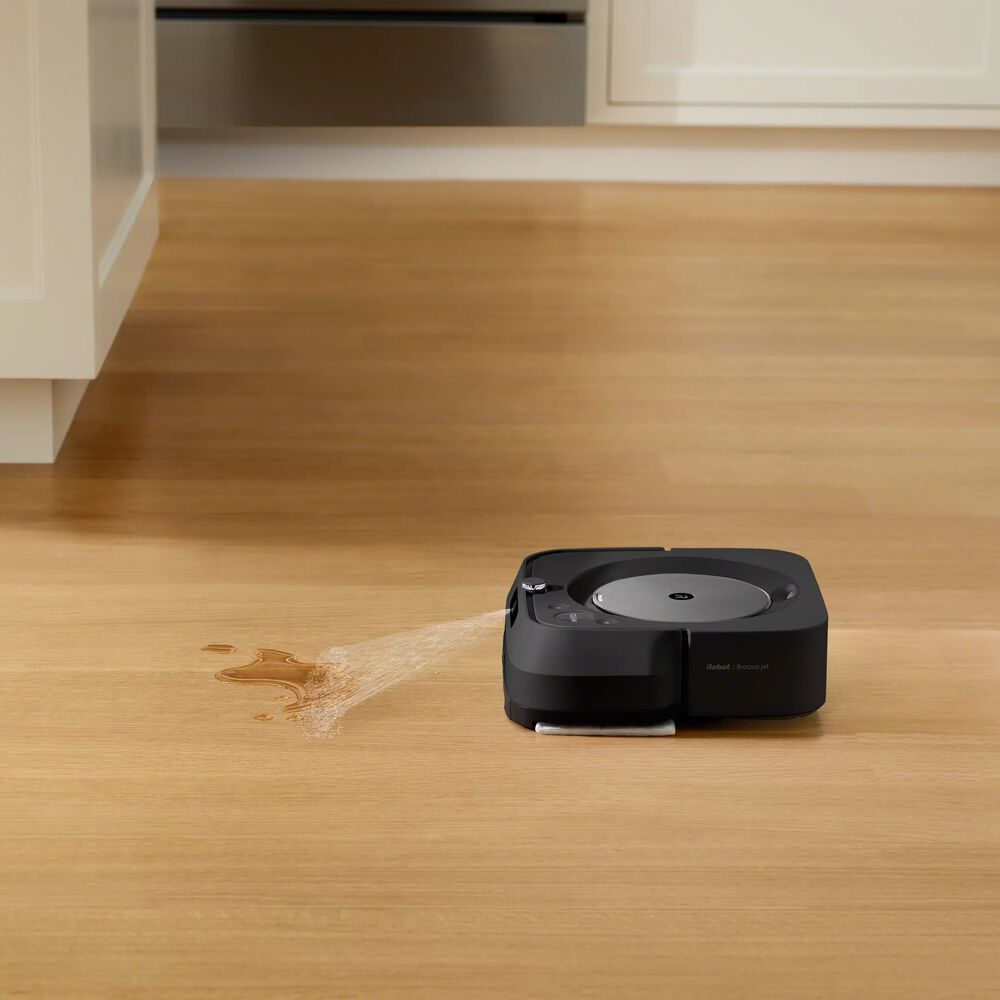 Ultimate Robot Mop with Precision Jet Spray
From quick spills and spots to weekly whole-floor mopping, the Braava jet® m6 Robot Mop mops like you would, using the Precision Jet Spray to help tackle sticky mess and kitchen grease. Attach a Braava jet® Cleaning Pad and the robot automatically selects the cleaning method.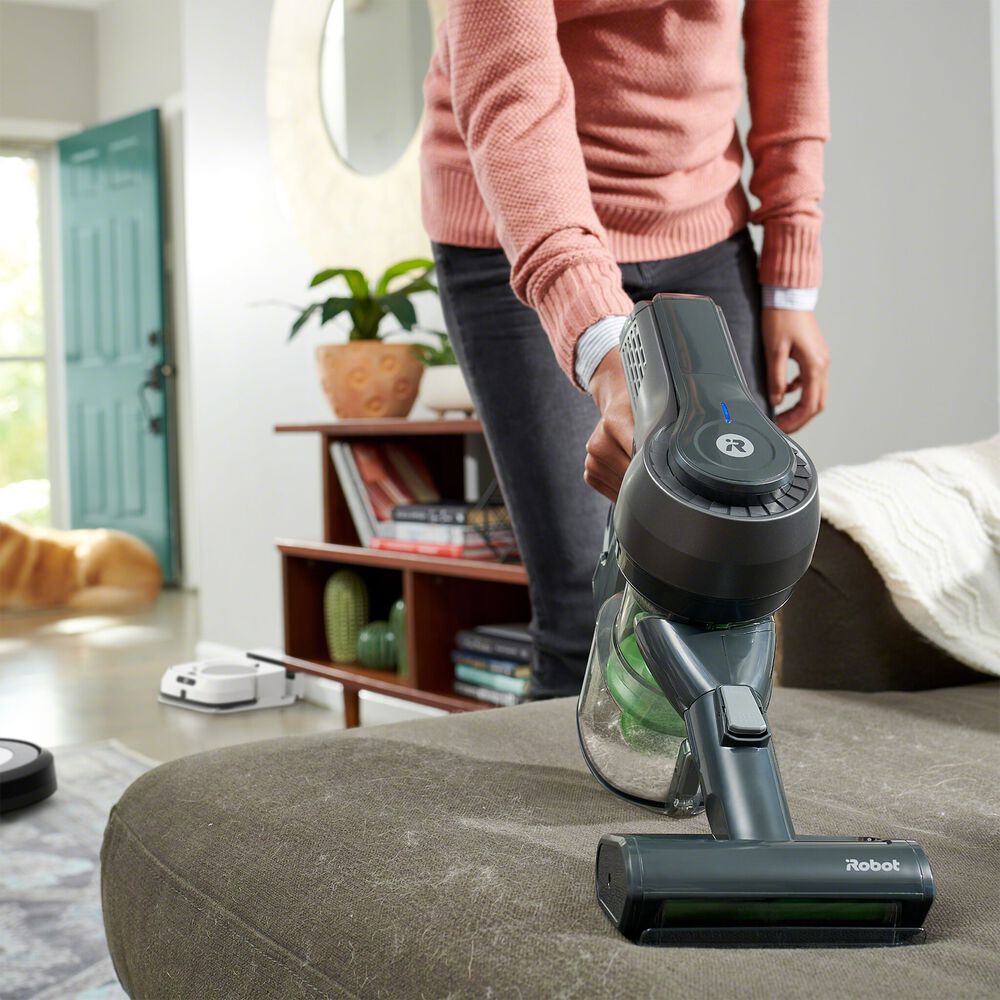 Bringing iRobot standards to more of your cleaning routine
When your Roomba® Robot Vacuum is done with the floors, grab your portable iRobot® H1 Handheld Vacuum to take care of any mess beyond the floor with ease.
A closer look at the bundle
Better Together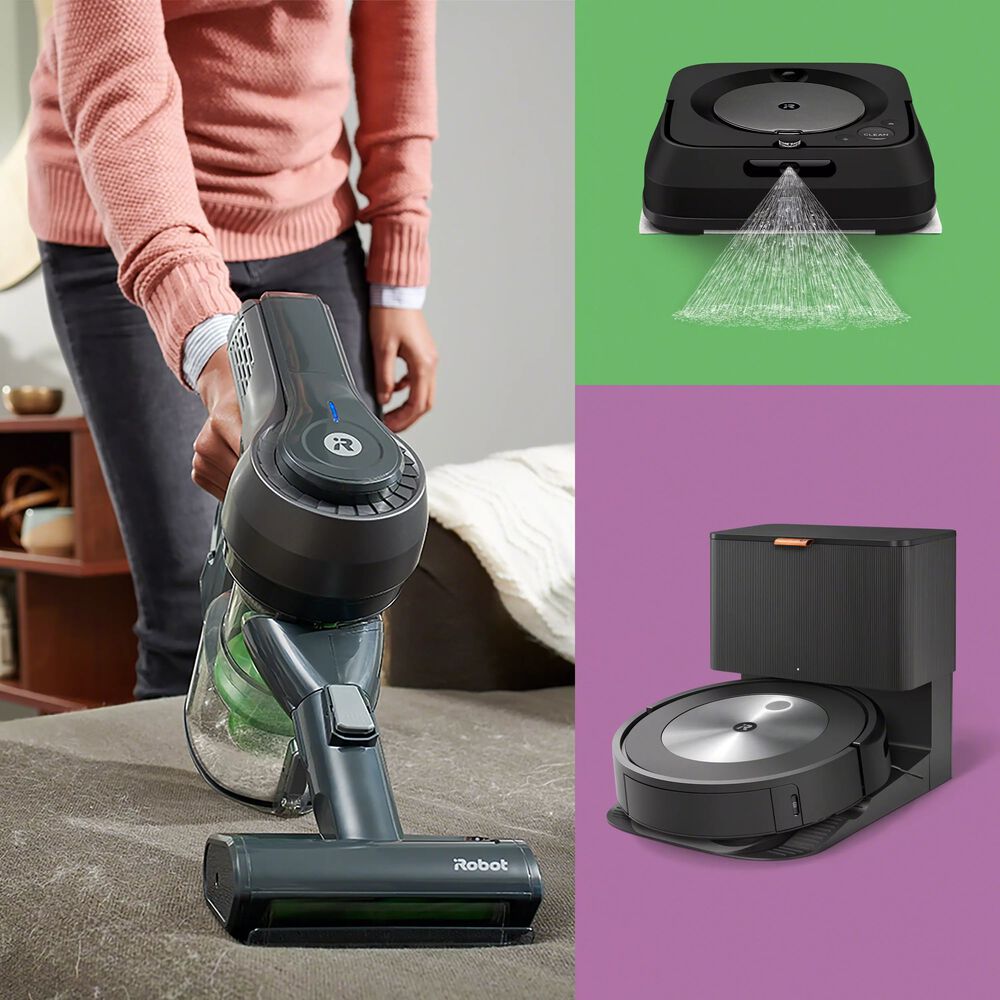 For a tidy home that's ready for living
Unleash the entire iRobot squad on your home for a comprehensive, quality clean. Roomba® Robot Vacuum picks up daily dirt and dust on your floors, Braava jet® Robot Mop follows behind to mop and freshen, and then you come in with the iRobot® H1 Handheld Vacuum to quickly vacuum the surfaces above and spaces in between.
1/6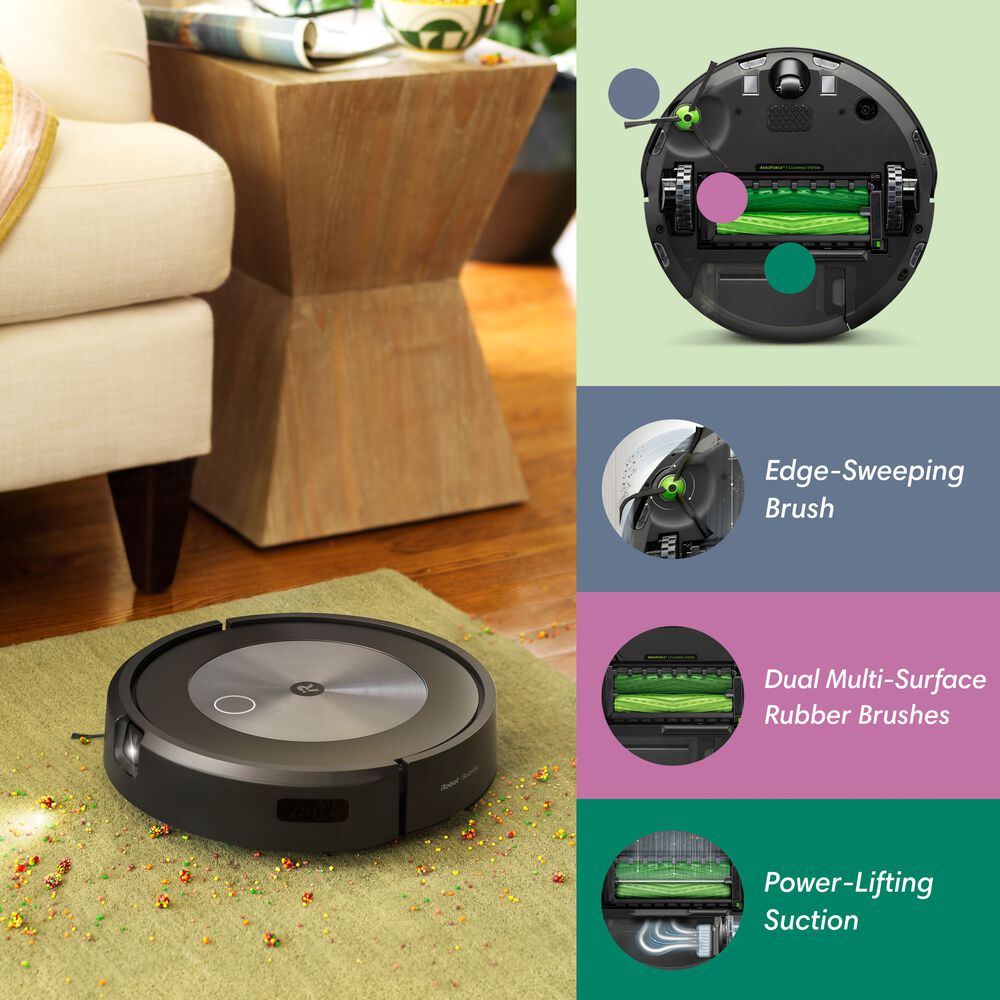 Attacks Messes Using Our Powerful, Proprietary Cleaning System.
Powerful 3-Stage Cleaning System packs 10x the Power-Lifting Suction*, an Edge-Sweeping Brush gets along walls and corners, and Dual Multi-Surface Rubber Brushes vs only 1 that flex to adjust to different floor types and avoid getting tangled with pet hair.
*Compared to the Roomba® 600 series cleaning system.
2/6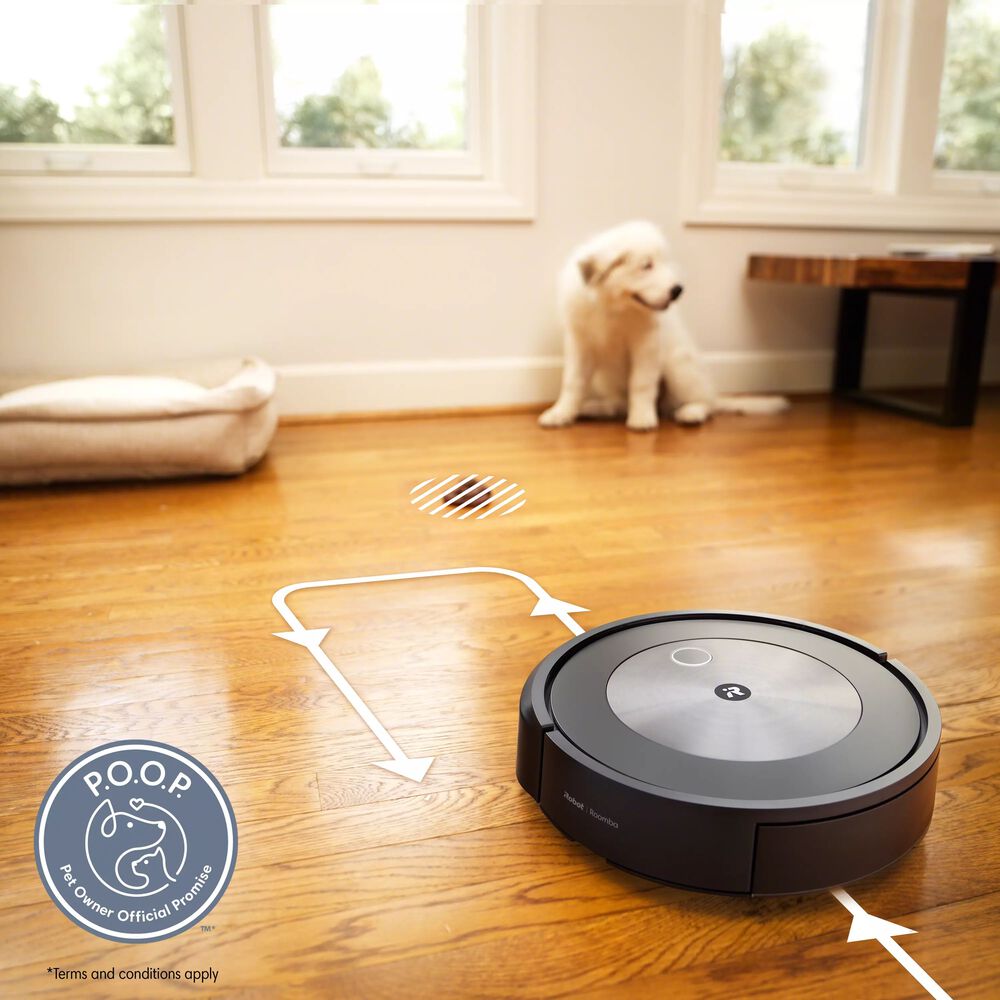 Avoids pet accidents on purpose – we guarantee it
Only iRobot brings you P.O.O.P. (Pet Owner Official Promise)*. You can rely on your j7+ to avoid pet waste, or we'll replace it for free.
*Offer valid for 1 year from purchase and covers replacement product only. Valid only for solid cat or dog waste. Additional terms and conditions apply – see https://about.irobot.com/legal/terms-and-conditions#promise for full details.
3/6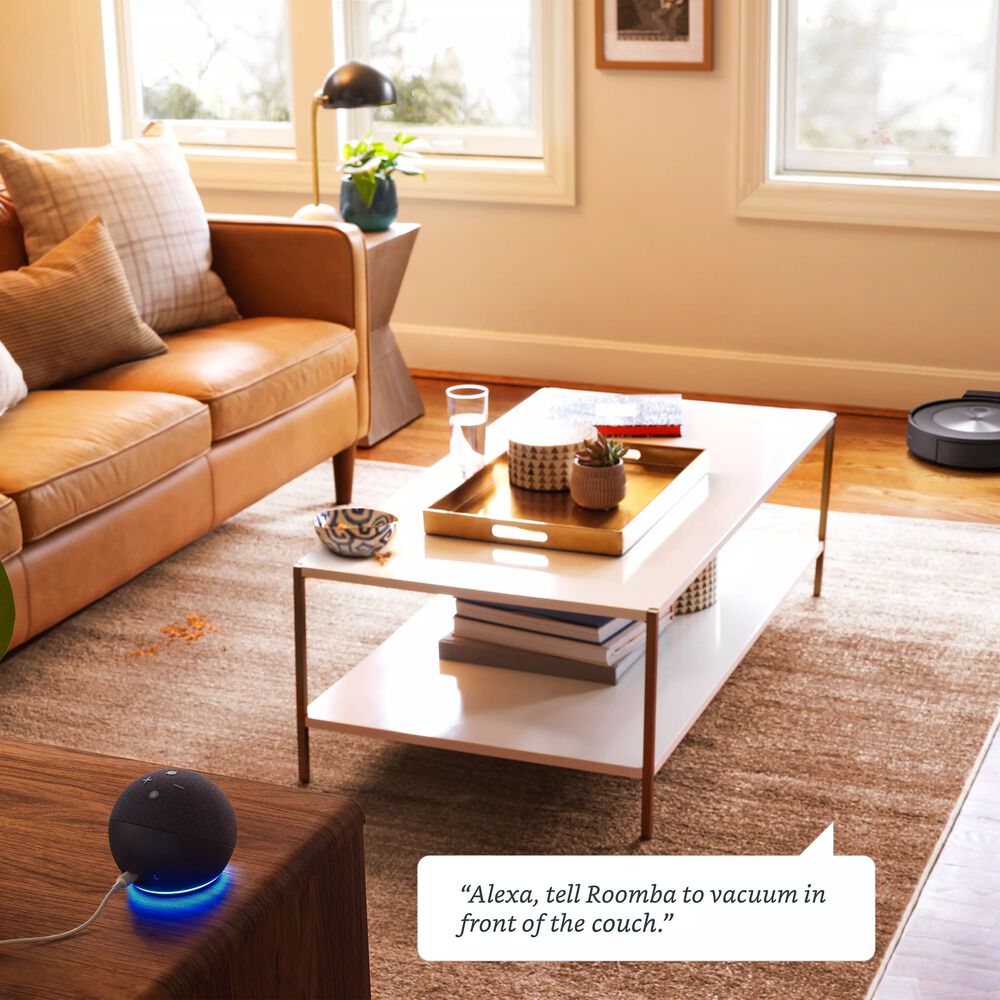 Don't let messes mess with your schedule
You can clean a specific mess right when it happens with just the sound of your voice**, thanks to the advanced mapping and voice compatibility of the Roomba® j7+ Robot Vacuum and Braava jet® m6 Robot Mop.
**Works with Google Home and Alexa enabled devices. Alexa and all related logos are trademarks of Amazon.com or its affiliates. Google is a trademark of Google LLC.
4/6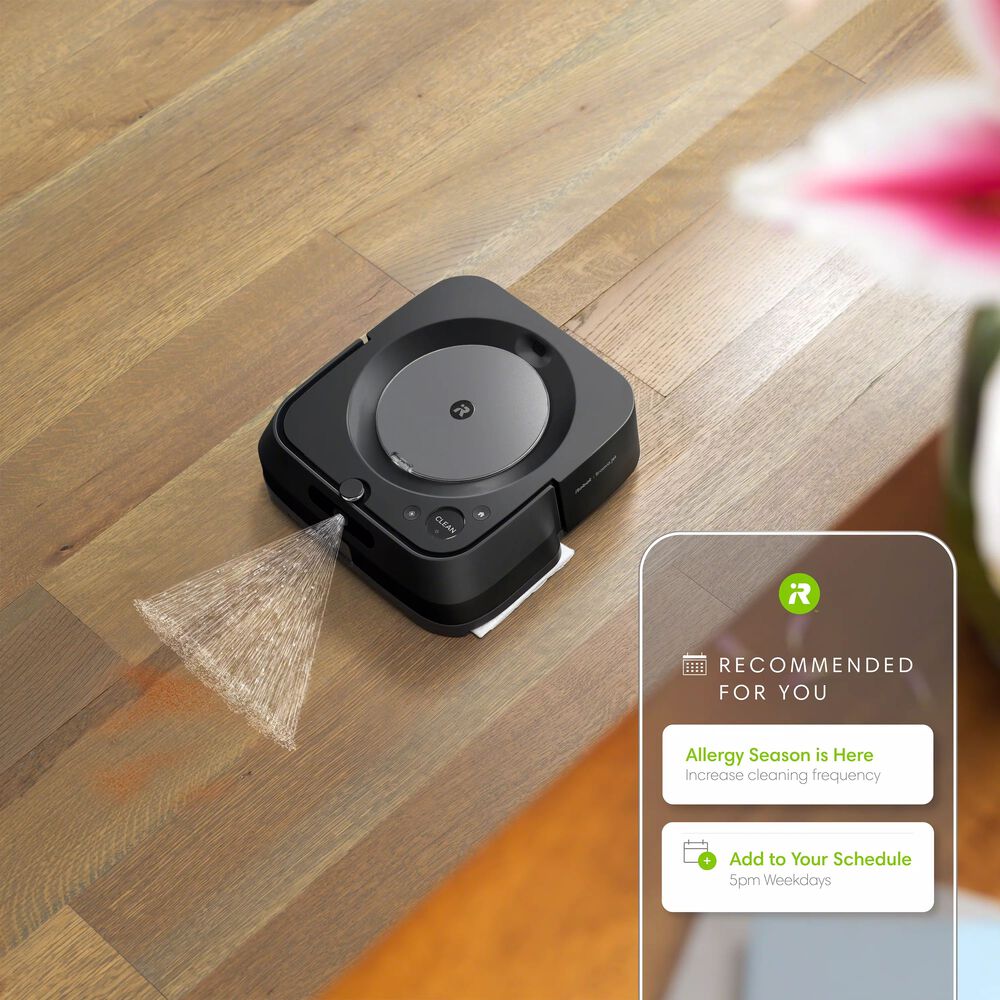 One step ahead of a mess
Roomba® j7+ Robot Vacuum and Braava jet® m6 Robot Mop are smarter than ever, learning from your cleaning habits and suggesting personalized schedules so that you can focus on everything else. They will even suggest an extra clean when your area's pollen count is high or during pet-shedding season.
5/6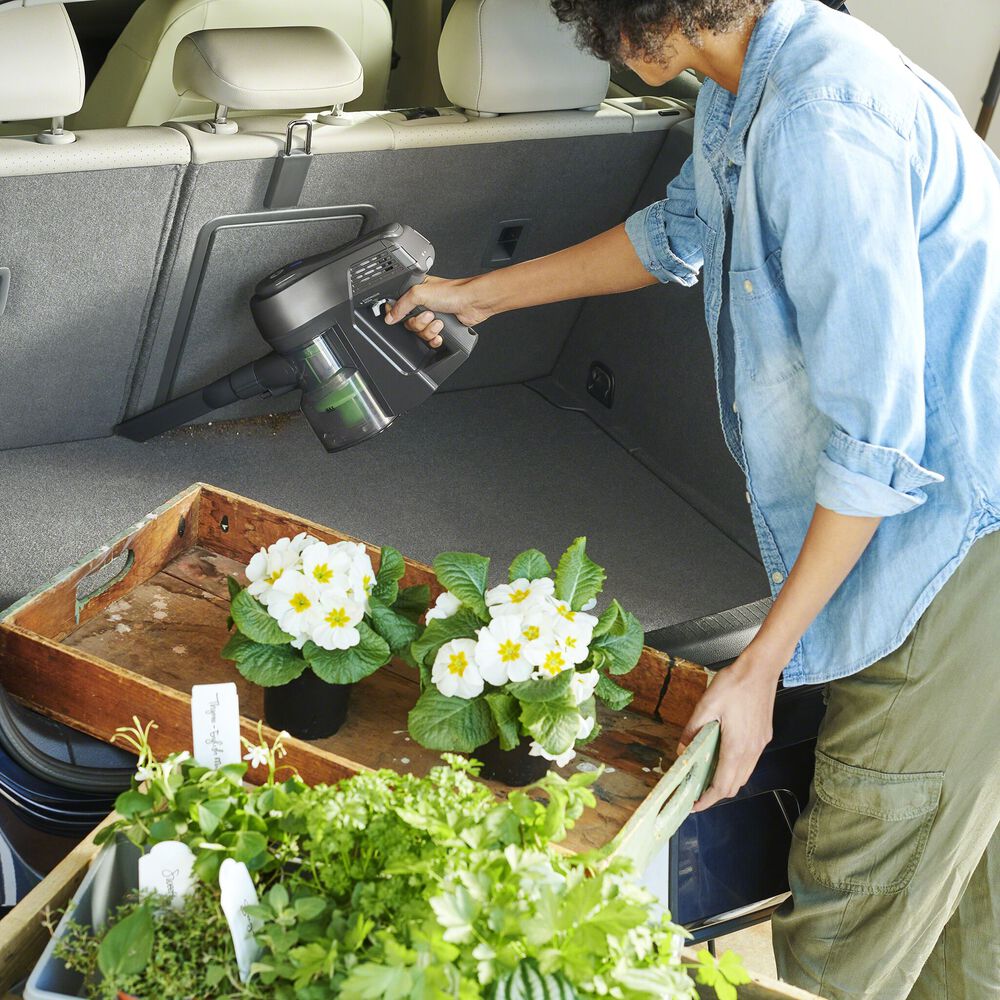 Round out your iRobot cleaning routine
Some household mess has a way of getting everywhere. To take on jobs in a variety of spaces, the iRobot® H1 Handheld Vacuum includes three specialized accessories: an upholstery tool, a crevice tool and a 2-in-1 combination tool for quick dusting anywhere.
6/6
We Care About You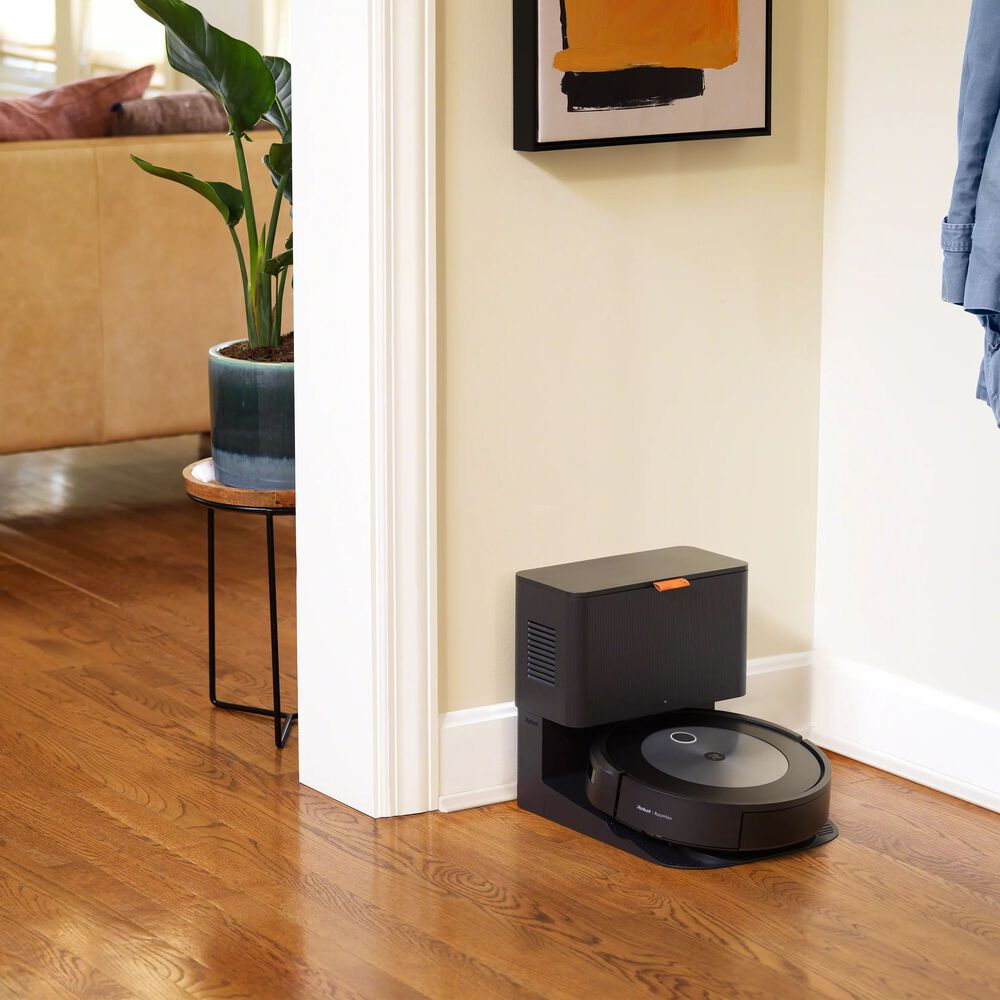 Quality that lasts. Intelligence that grows.
Your robot never stops getting smarter because it constantly receives innovations in its software with the latest tech and groundbreaking features, thanks to iRobot OS.
1/3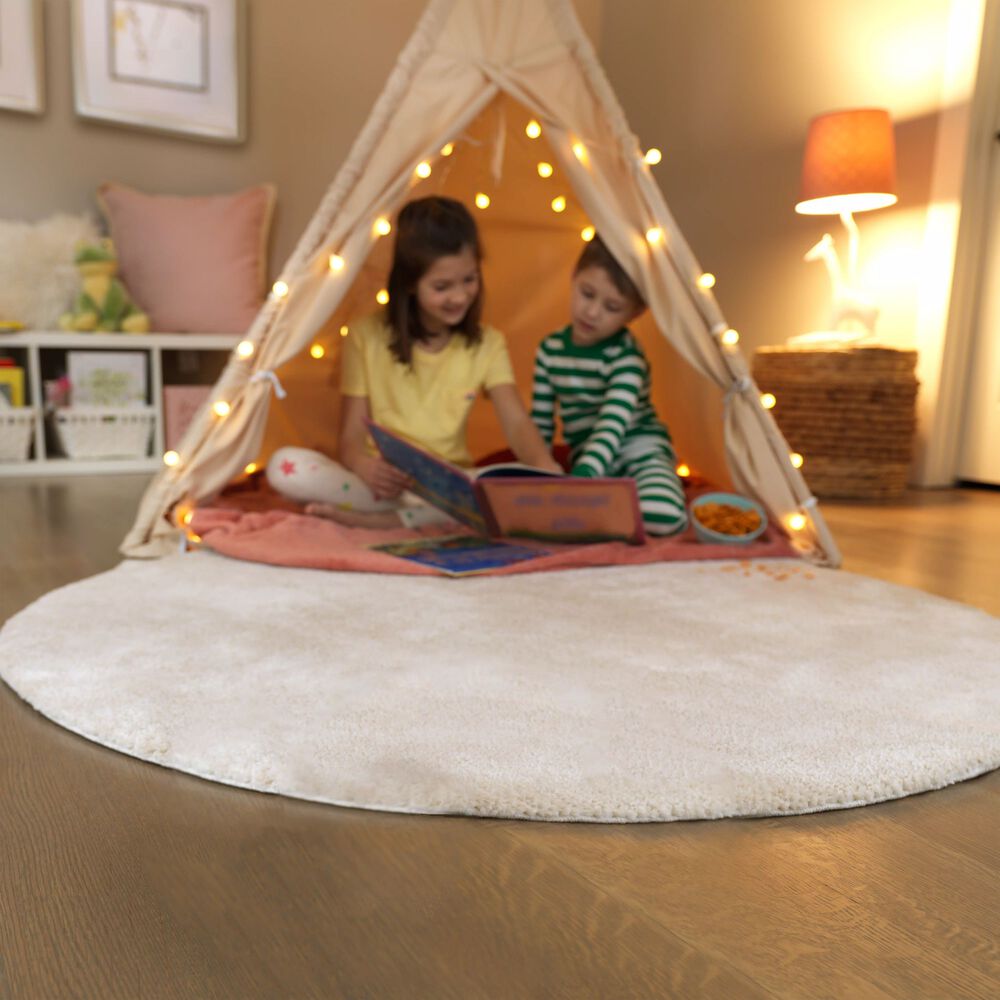 Reliability and peace of mind—that's the iRobot promise
We build dependability into every robot that we make. But if you ever need help, we make it easy with knowledgeable Customer Care agents available by phone or email to answer your questions.
2/3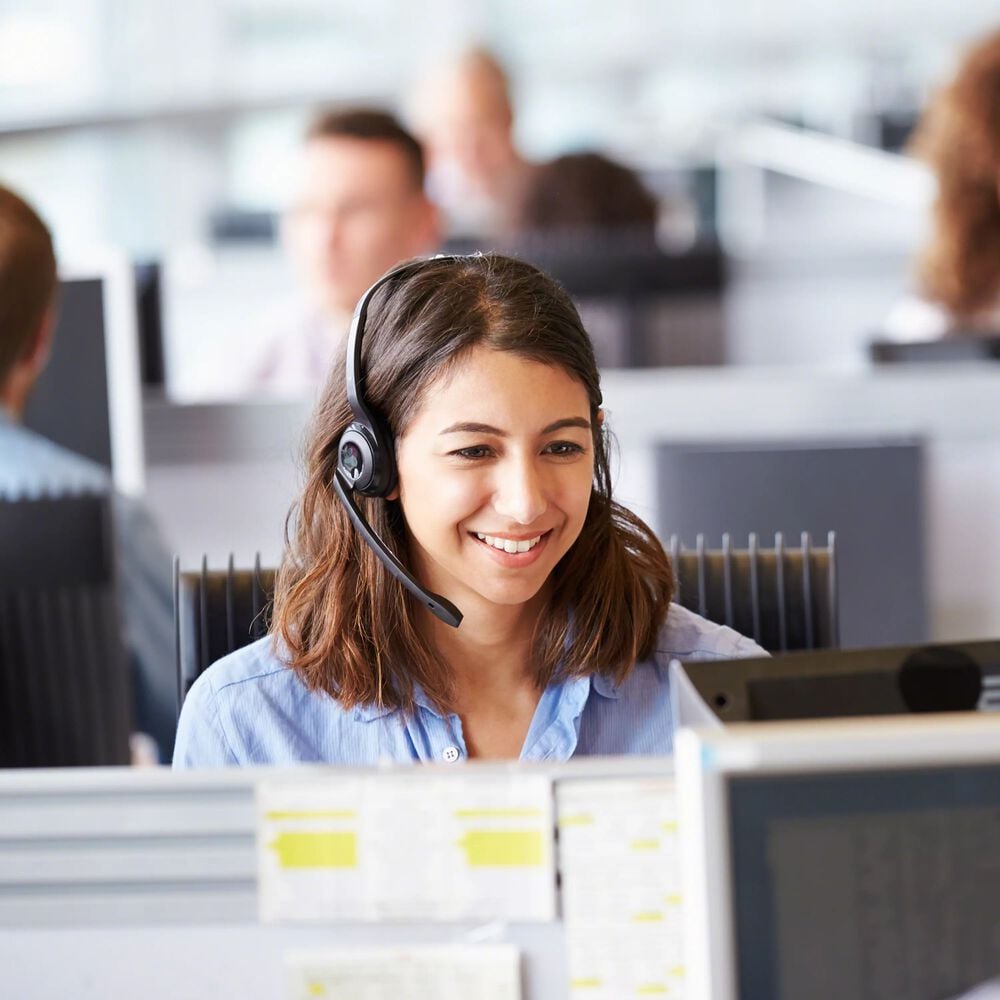 Over 30 years of robotics expertise and continuous innovation
iRobot has over 30 years of robotics expertise and innovation with over 30 million home robots sold worldwide. The iRobot promise has meant dependability backed by responsive service.
3/3
iRobot® Roomba® j7+
What's in the box:
1 Roomba® j7 Robot Vacuum
1 Clean Base® Automatic Dirt Disposal
2 Dirt Disposal Bags
1 North American Line Cord
1 Extra High-Efficiency Filter
1 Extra Corner Brush (black)
Specifications:
Retail box Dimensions: 14.4 x 17.4 x 13.9
Robot Weight: 7.49 lbs.
Robot Dimensions: 13.3 inches width x 3.4 inches high
Battery Type: Lithium Ion
iRobot® Braava jet® m6
What's in the box:
iRobot® Braava jet® m6 Robot Mop
1 Charging Dock
1 Dock Tray
1 North American Line Cord
2 Single-Use Wet Mopping Pad
2 Single-Use Dry Sweeping Pad
1 Washable Wet Mopping Pad
4oz of Sample Cleaning Solution
Specifications:
Retail box Dimensions: 5.07 x 15.15 x 19.48
Box Weight: 11 lbs.
Robot Weight: 4.85 lbs.
Robot Dimensions: 10.6 inches width x 3.5 inches high
Battery Type: Lithium Ion
iRobot® H1 Handheld Vacuum
What's in the Box:
1 iRobot® H1​ Handheld Vacuum
1 Crevice Tool​
1 Combination tool​
1 Upholstery Tool​
1 Charger/Adaptor​
Specifications:
Retail box Dimensions: approx. 16.93" x 11.9" x 6.1" (L x H x W)​
Handheld Vacuum H1 Dimensions: approx. 12.6'' x 8.8'' x 4.4'' (L x H x W)​
Handheld Vacuum H1 Weight: 1.4kg / 3.1 lbs
Why buy at iRobot.com
Free shipping & returns on all robots
Pay over time with Affirm