iRobot OS
Our exclusive operating system that lets users control where, when and how their robots clean.
What can iRobot OS do for you?
The more it learns, the less you clean. It's continually learning to provide a cleaning experience that's customized just for you.
See what's new with iRobot OS 7.0
Introducing Dirt Detective, a hassle-free way to maintain a clean home with our new Roomba® j9+ and Roomba Combo® j9+ robots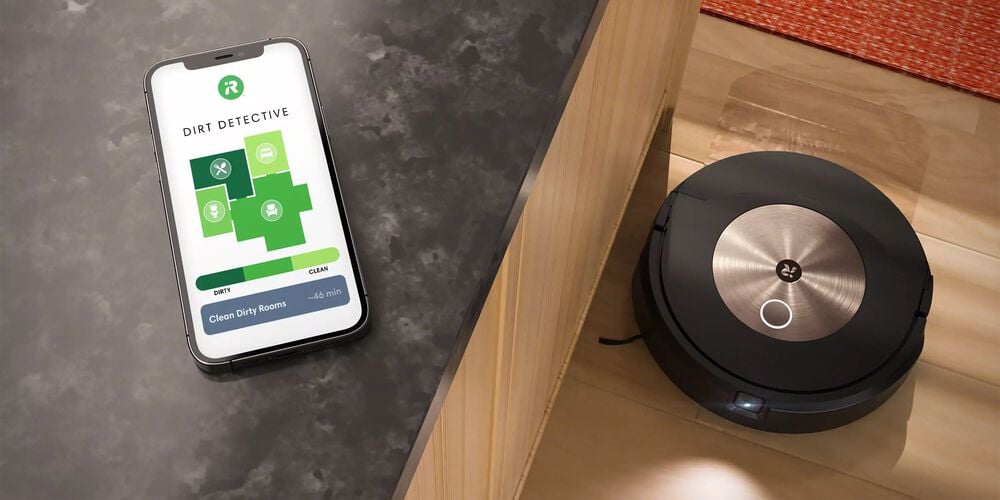 See how clean or dirty each room is.
Check your iRobot Home App for a detailed home cleanliness map. iRobot OS tracks the state of cleanliness room-by-room based on past cleans, dirt events & floor types, so your robot knows what the next messy priority is.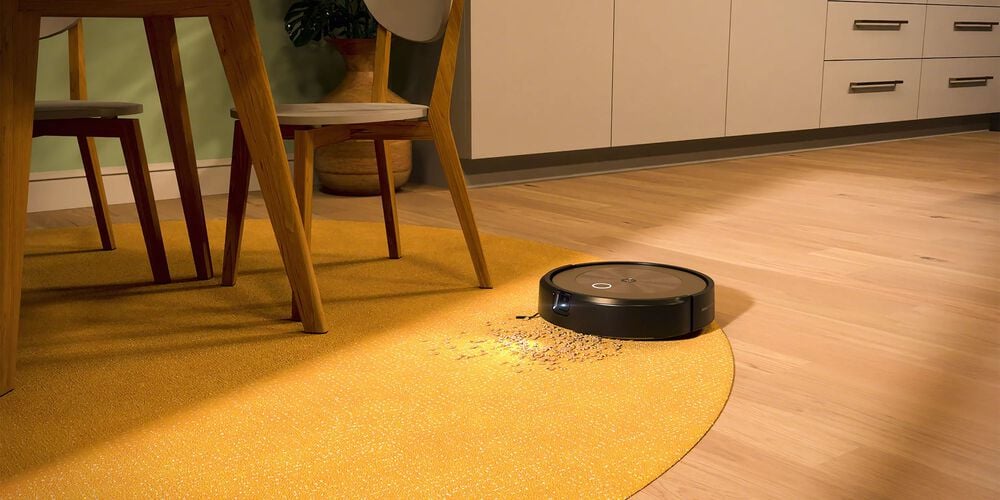 Tackles the dirtiest rooms first
Intuitively knows which rooms have been cleaned and what the next messy priority is. Vacuums your dirty kitchen before the already-clean bedroom.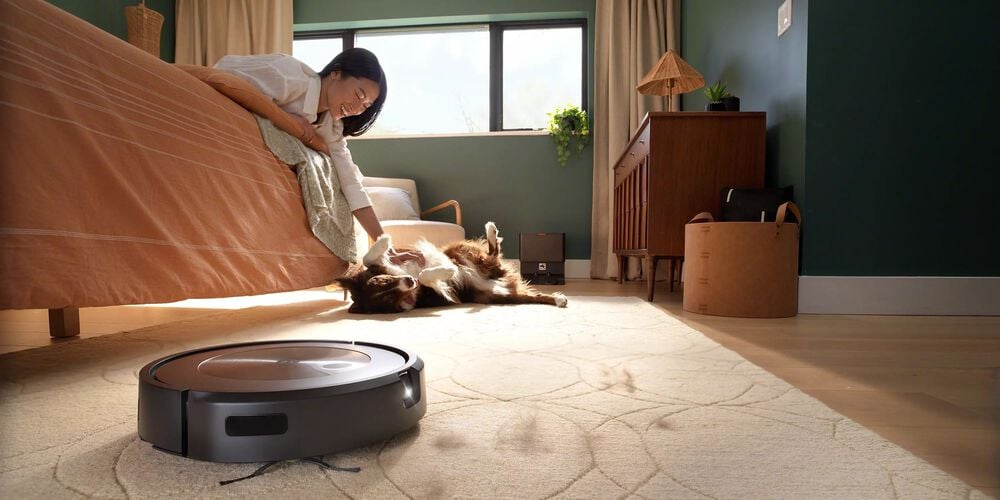 Automatically adjusts to clean each room
Dirt Detective knows best. Your robot remembers your living room has a rug, automatically sets the number of cleaning passes, and adjusts suction level for an optimal clean.
Learn more about iRobot OS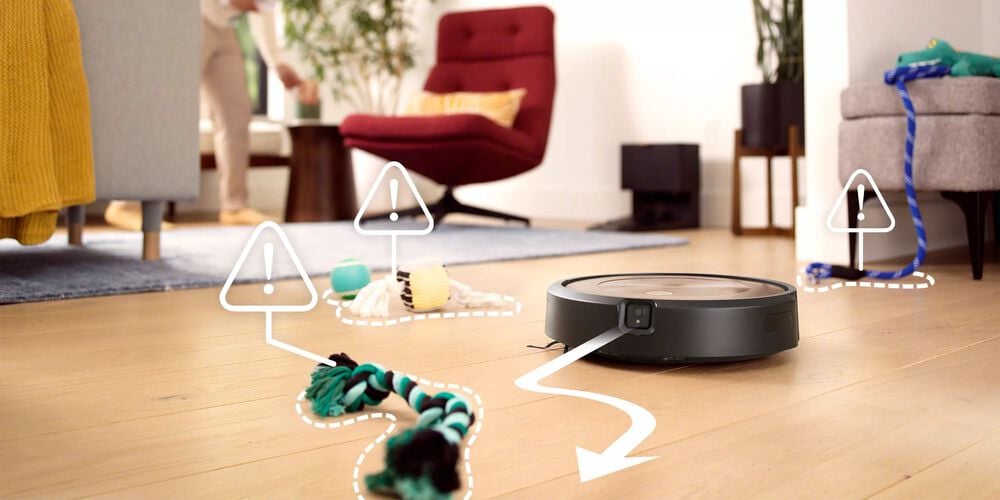 Automatically detects and avoids objects
Obstacles like pet waste, charging cords and shoes don't get in the way of j Series robots finishing the whole job because it uses PrecisionVision Navigation to detect & avoid objects.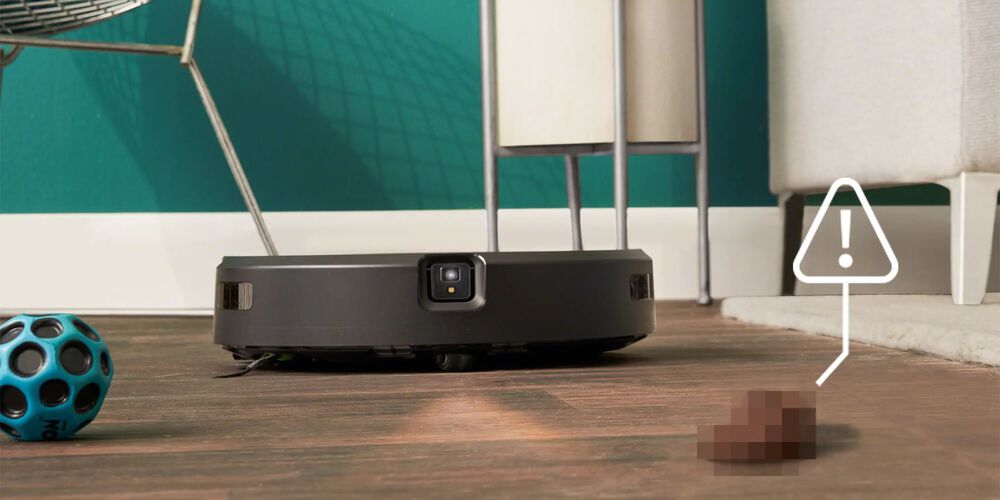 #1 at dodging your pet's #2
P.O.O.P. (Pet Owner Official Promise)* means our Roomba j Series robot vacuums will steer clear of your pet's waste. If it doesn't, we'll replace your robot for free.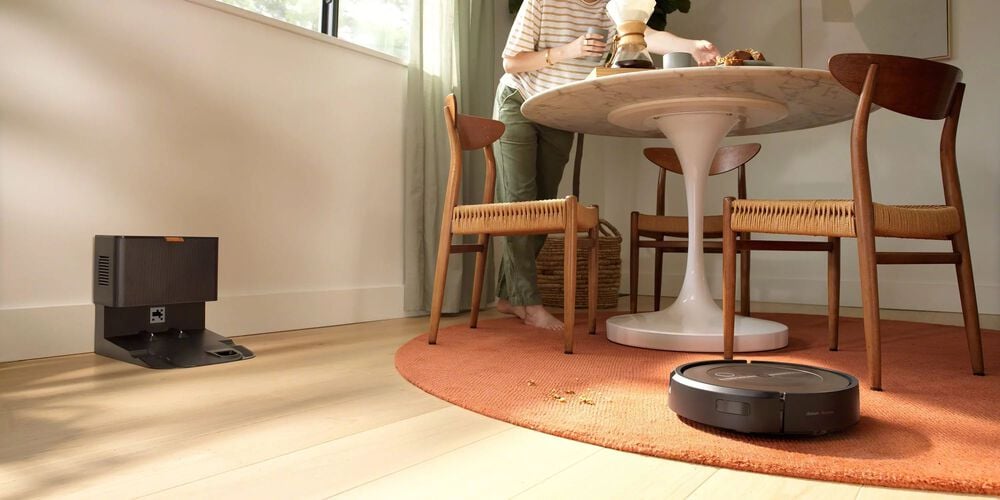 Cleans on command
Our robots understand more voice commands than any other robot (3). Use your voice assistant (2) to tell your robot to clean by the dishwasher, behind the couch, or in front of the stove.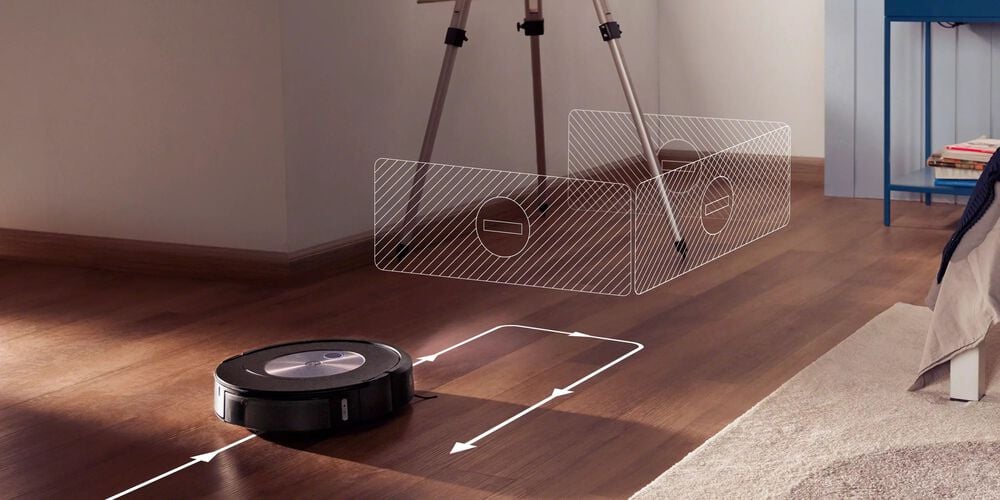 Delivers more personalized suggestions
iRobot OS learns your cleaning habits and home to make personalized suggestions for you. Receive suggestions for scheduled cleanings, Keep Out Zones, and Clean Zones for messy areas that need a more targeted cleaning.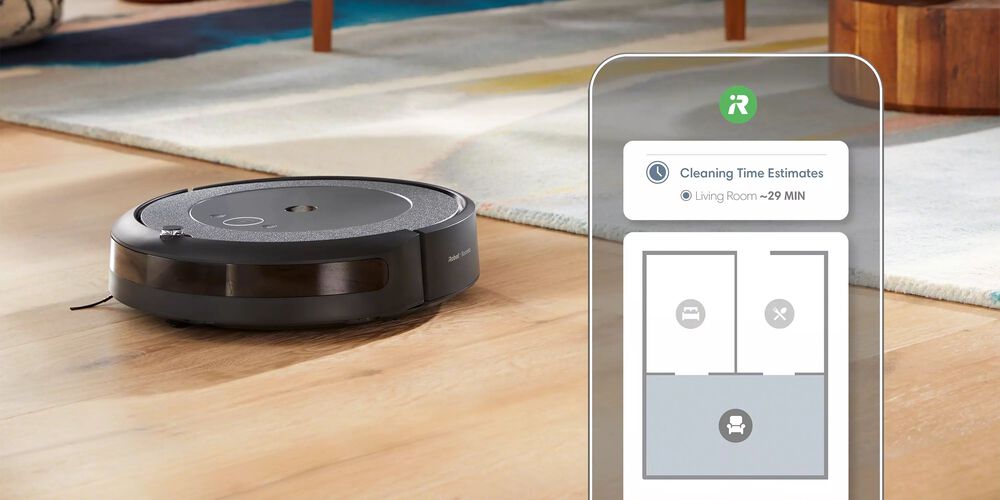 Need a quick clean?
View an estimate of the time a certain cleaning job will take so you can align it to your schedule.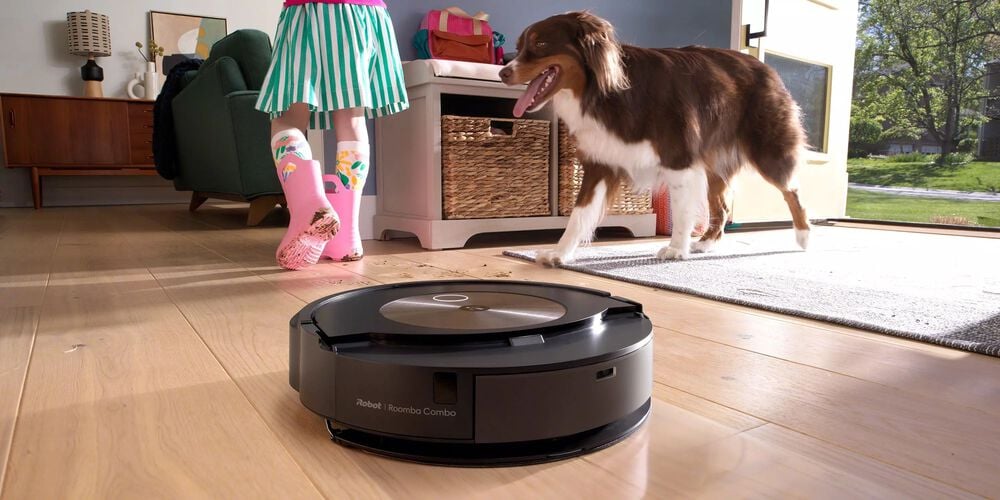 Suggests cleaning based on the season
iRobot OS provides thoughtfully intelligent suggestions like extra cleaning schedules during pet shedding season sent right to your phone.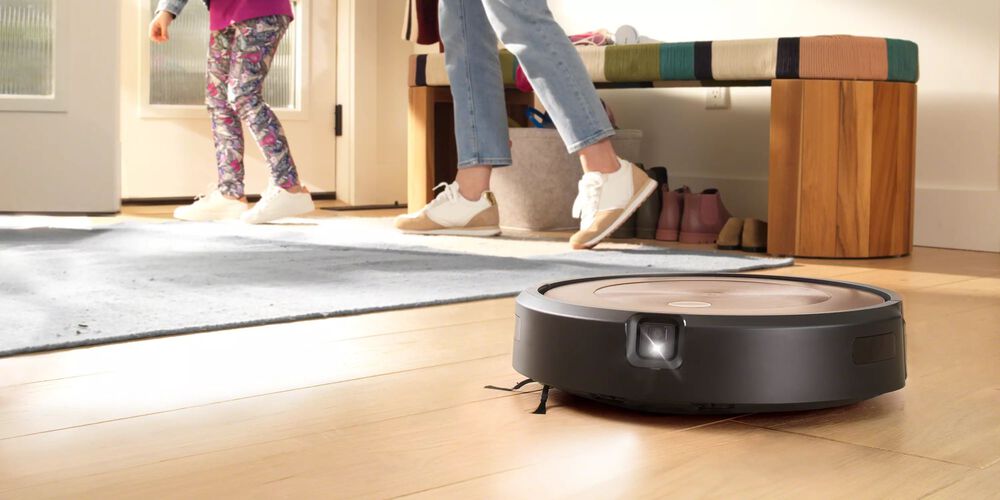 Come home to clean
With iRobot OS, you can choose to set your robot to start cleaning when you leave and stop when you come home, so you only notice the clean, but never the cleaning. For life's do-not-disturb moments, you can schedule downtime for your robot when it won't clean or empty.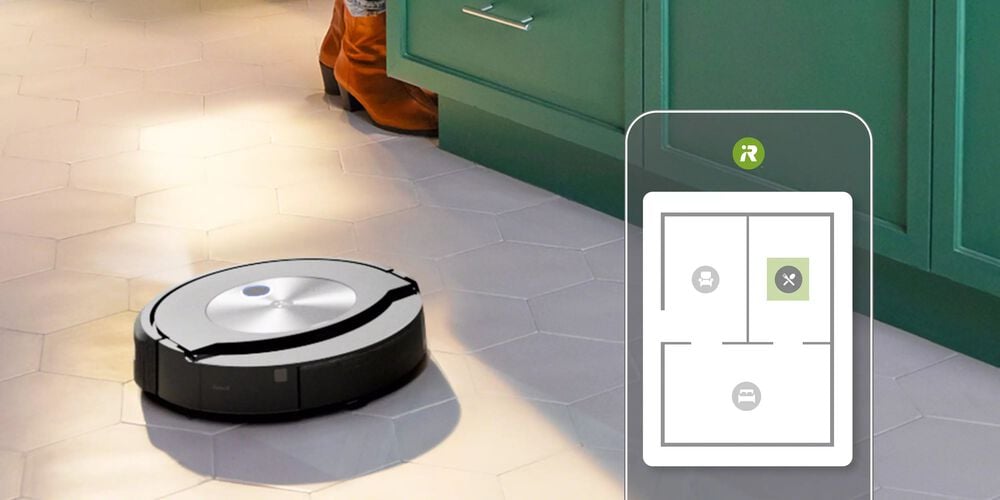 Room by room cleaning control
Set your cleaning preferences in each area of your house and create a personalized cleaning experience. You can select extra cleaning passes in high-traffic spots and lighter cleaning in areas you use less often.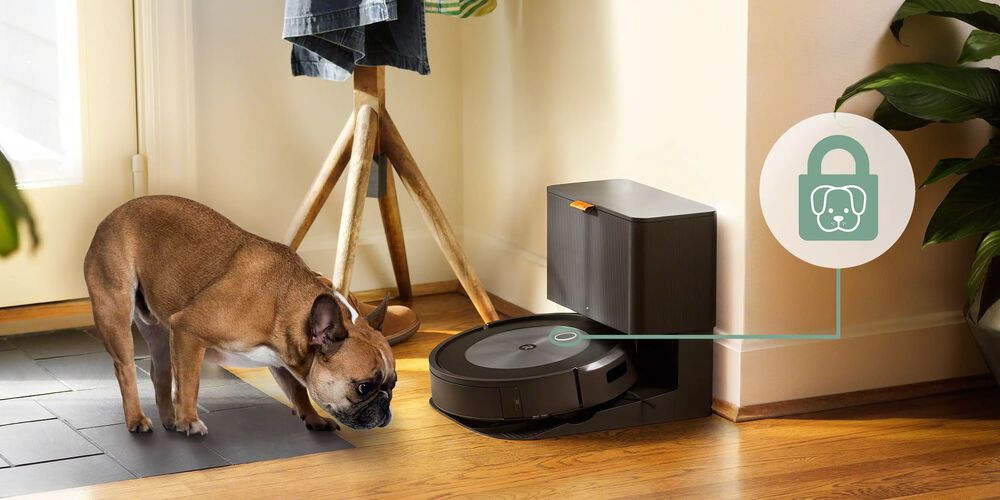 Avoid accidental starts.
Child & Pet Lock can be set in the iRobot Home App to prevent an accidental start from paws or playtime.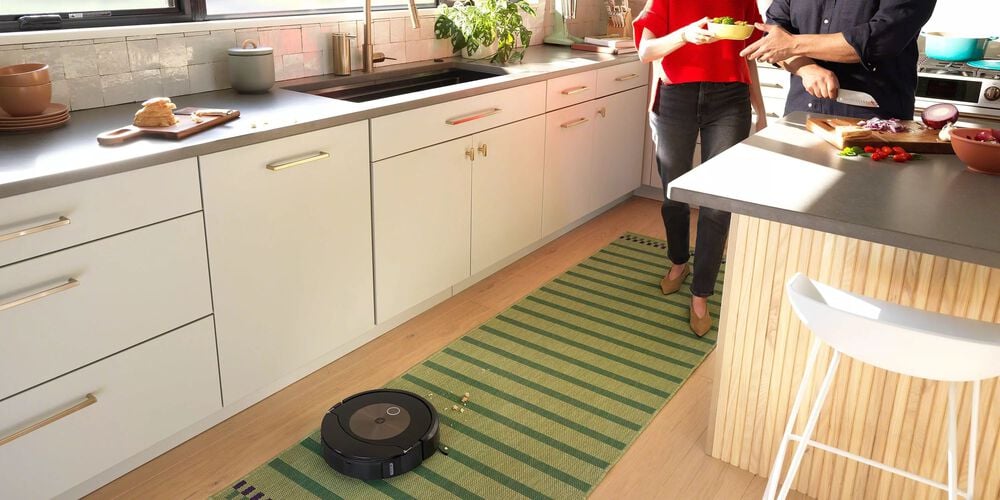 Smart features. Smarter privacy.
iRobot uses the highest standards of data encryption backed by our promise to keep your information safe — using the data to provide a better experience and help your robot perform at its best.
Compare iRobot OS Products
Frequently Asked Questions
What does the OS stand for in iRobot OS?
iRobot OS is the operating system that lets users control where, when and how their robots clean. It works on all current Roomba®, Roomba Combo®, and Braava jet® robots, and leverages feedback from iRobot's over 40 million devices sold.
---
How do I get the latest version of iRobot OS?
A Wi-Fi® connected robot will automatically update its software if a new version is available when it's connected to your Wi-Fi® network or the internet, and is on its dock. In some cases, it may take up to 24 hours to receive a software update. Actual installation of software once downloaded/received should take approximately 10 minutes. To check your robot's software, open the iRobot Home App and select More > Settings > About (robot name). To view details on specific software releases, see Software Release Notes.
---
What app do you use for iRobot® products?
The iRobot Home App connects you to your Roomba®, Roomba Combo® or Braava jet® robots. The iRobot Home App provides enhanced maps, custom routines, seasonal suggestions, and intuitive smart home integrations*.
*Feature availability varies by robot model
---
iRobot.com makes holiday shopping easy
Free shipping & returns on all robots
Pay over time with Affirm
Award-Winning Customer Care
Compared to previous iRobot mapping technology. **Kitchens labeled with 90% accuracy, recognition of other rooms varies and may be lower.
*Feature not available on all models
¹ Offer valid for 1 year from purchase and covers replacement product only. Valid only for solid cat or dog waste. Additional terms and conditions apply – see https://about.irobot.com/legal/terms-and-conditions#promise for full details.
² Works with Alexa, Siri, and Google Assistant-enabled devices. Alexa and all related logos are trademarks of Amazon.com or its affiliates. Google is a trademark of Google LLC. Siri is a registered trademark of Apple Inc., registered in the U.S. and other countries and regions
³ For s, j, i7, and m series Roomba® robot vacuums and Braava® robot mops only.
⁴ Compared to standard vacuum & mop mode for coffee and grime.