Wi-Fi® Connected Roomba® 692 Robot Vacuum
▶
▶
▶
Wi-Fi® Connected robot vacuum that uses a 3-Stage Cleaning System to help clean your floors.
Attacks mess with a 3-Stage Cleaning System
Focuses on the dirtier areas with Dirt Detect™ Technology
Uses two Multi-Surface Rubber Brushes and one Edge-Sweeping Brush
Customize with iRobot OS and voice assistant* integration
Wi-Fi® Connected Roomba® 692 Robot Vacuum
What makes the 692 different?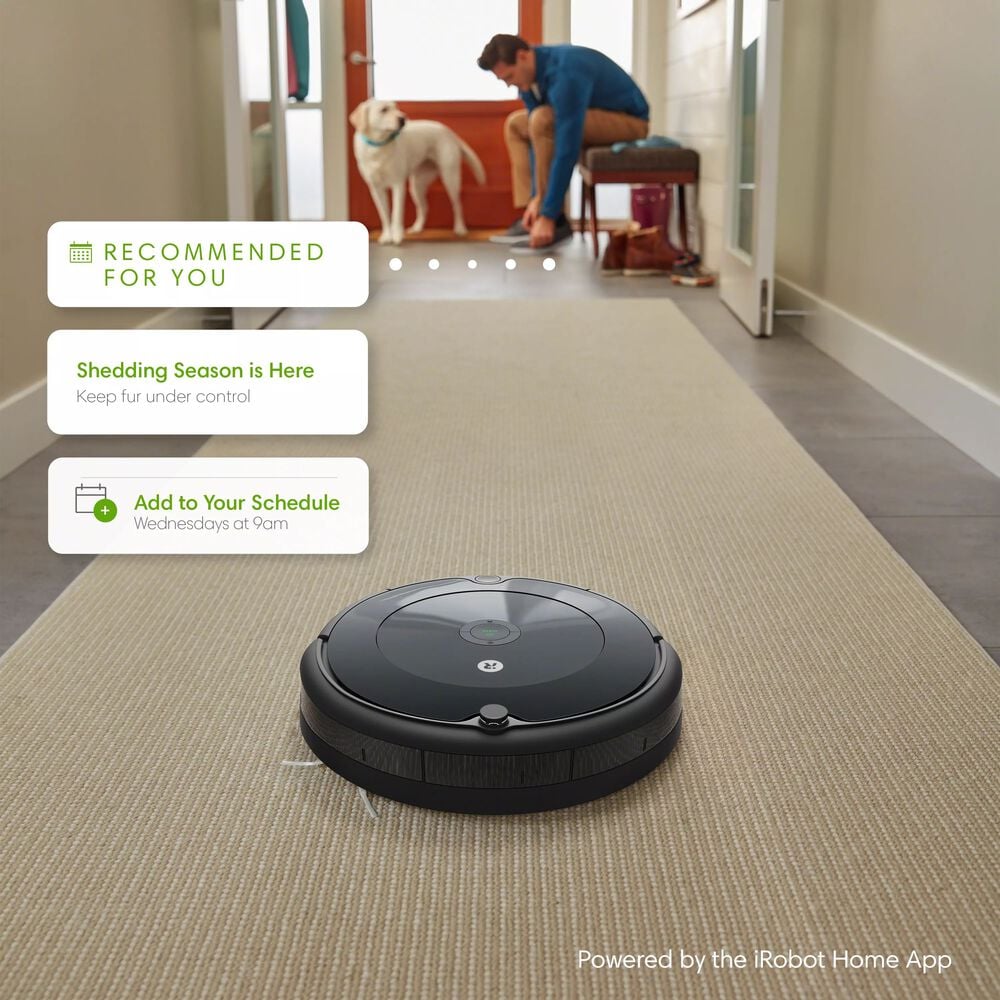 Stay ahead of everyday dirt and dust
For effortlessly clean floors, the Roomba® 692 Series Robot Vacuum learns your cleaning habits to suggest personalized schedules that take care of daily dirt, dust and debris.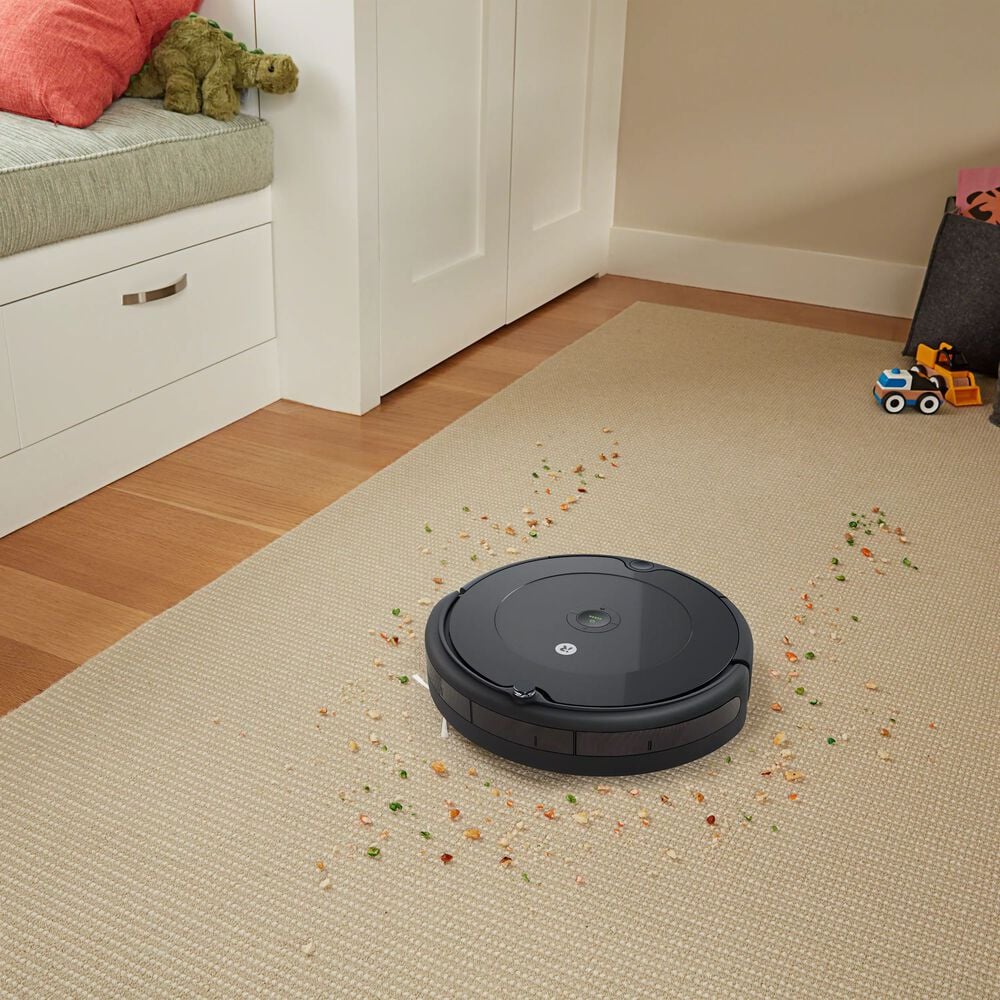 Loosens, lifts and suctions
Effective cleaning is part of the 3-Stage Cleaning System's design. Dual Multi-Surface Brushes grab dirt from carpets and hard floors, while an Edge-Sweeping Brush takes care of corners and edges.
A closer look at the 692
We clean professionally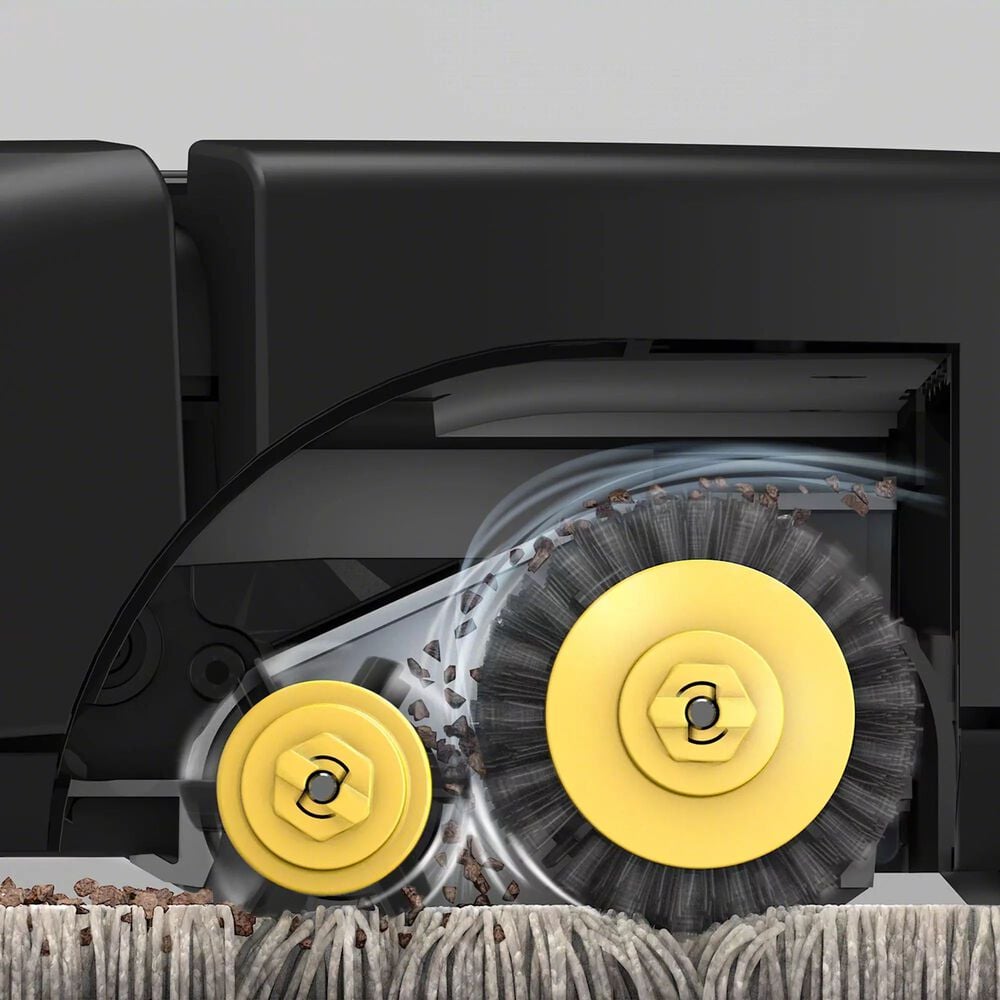 Grab dust and large debris
Multi-Surface Brushes work together to grab dust, dirt, and large debris to help thoroughly clean your floors. The first brush loosens, lifts, and pulls in dust, dirt, and hair from floors and in carpet, the second accelerates debris into the suction channel.
1/3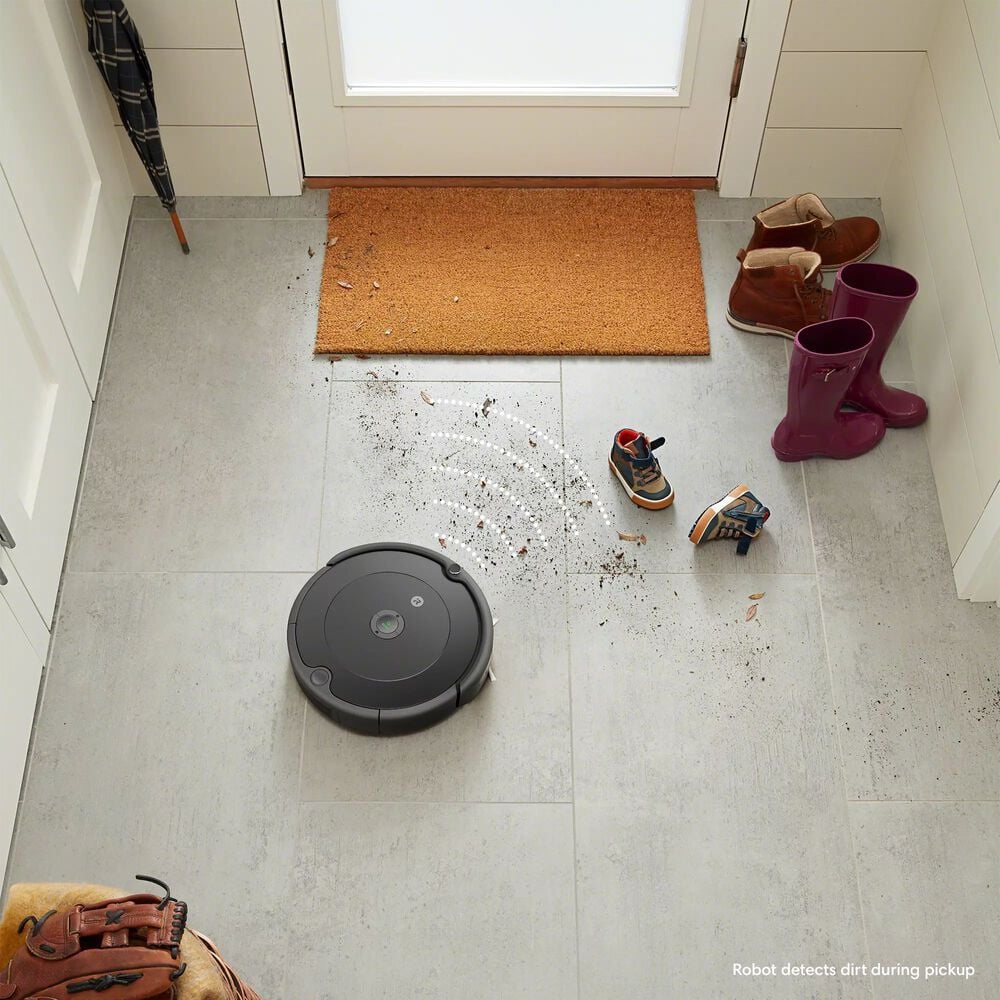 Senses and eliminates dirt
The dirtier areas of your home, like high-traffic spots, are cleaned more thoroughly thanks to the unique Dirt Detect™ Technology in your robot.

Dirt Detect™ Technology allows the Roomba® 692 Series Robot Vacuum to detect dirtier areas of your home and clean them more thoroughly.
2/3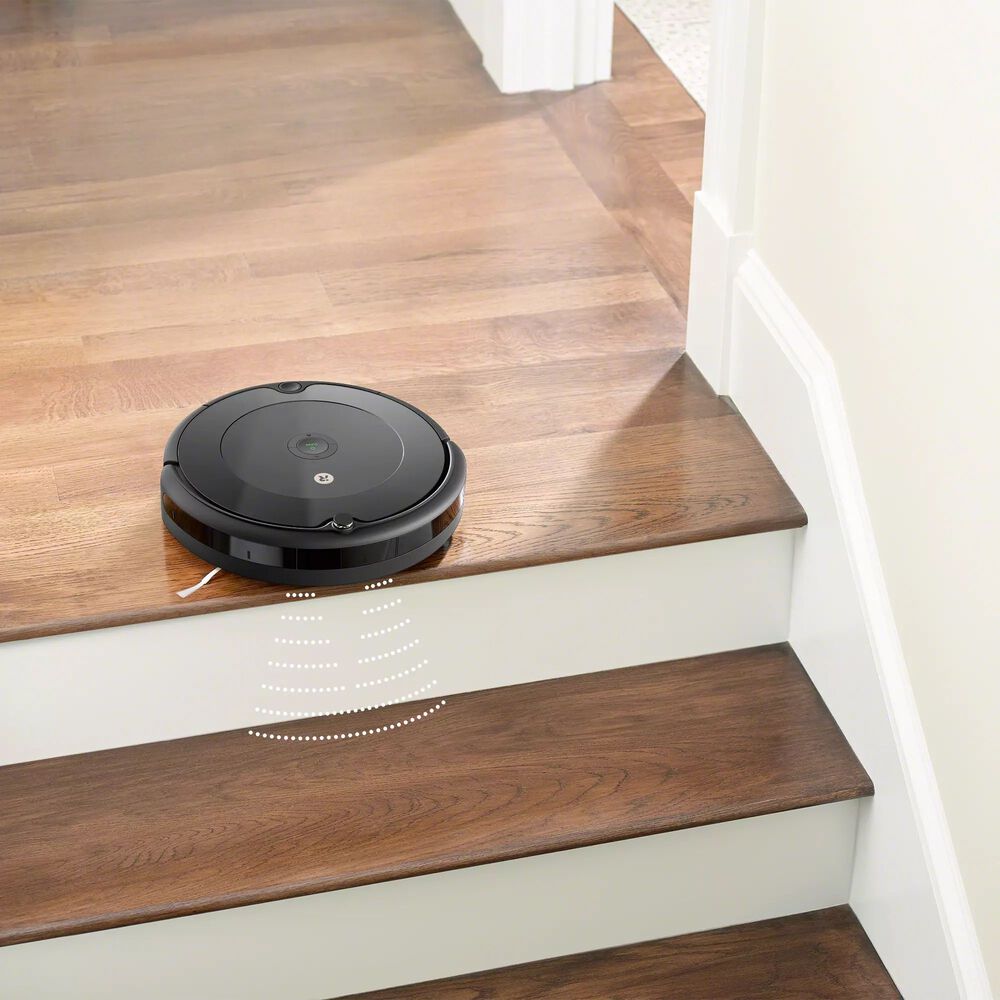 Doesn't get hung up. Just gets it done.
A full suite of advanced sensors allow this robot to navigate under and around furniture and along edges, while Cliff Detect keeps it from falling down the stairs.
3/3
iRobot OS powers your robot to do more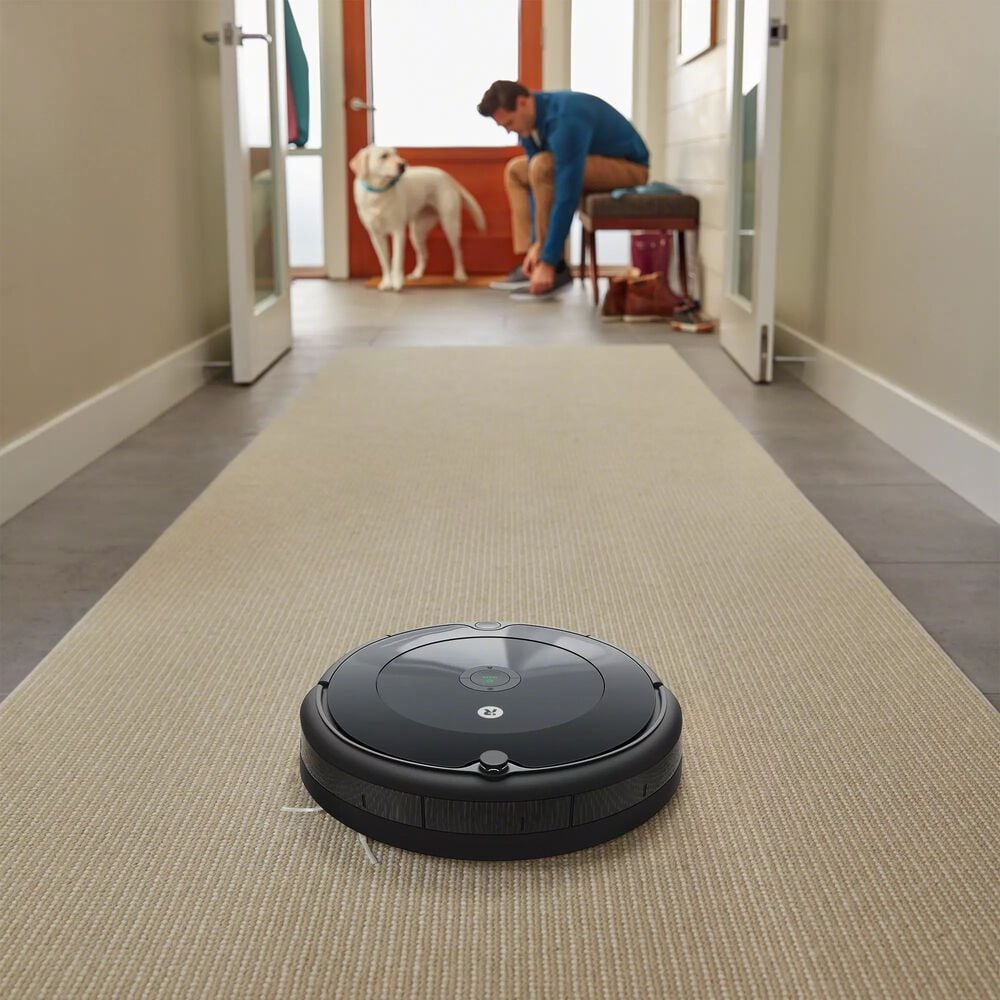 Cleans around your life
Learns your cleaning habits and suggests schedules to meet your needs. It also recommends things that you might not even think of, like extra cleaning during allergy season, making suggestions that benefit you.
1/3
Clean without lifting a finger
Keep doing what you're doing. Through the iRobot Home app or your Google or Alexa voice assistant*, simply tell your robot to clean – and consider it done.
2/3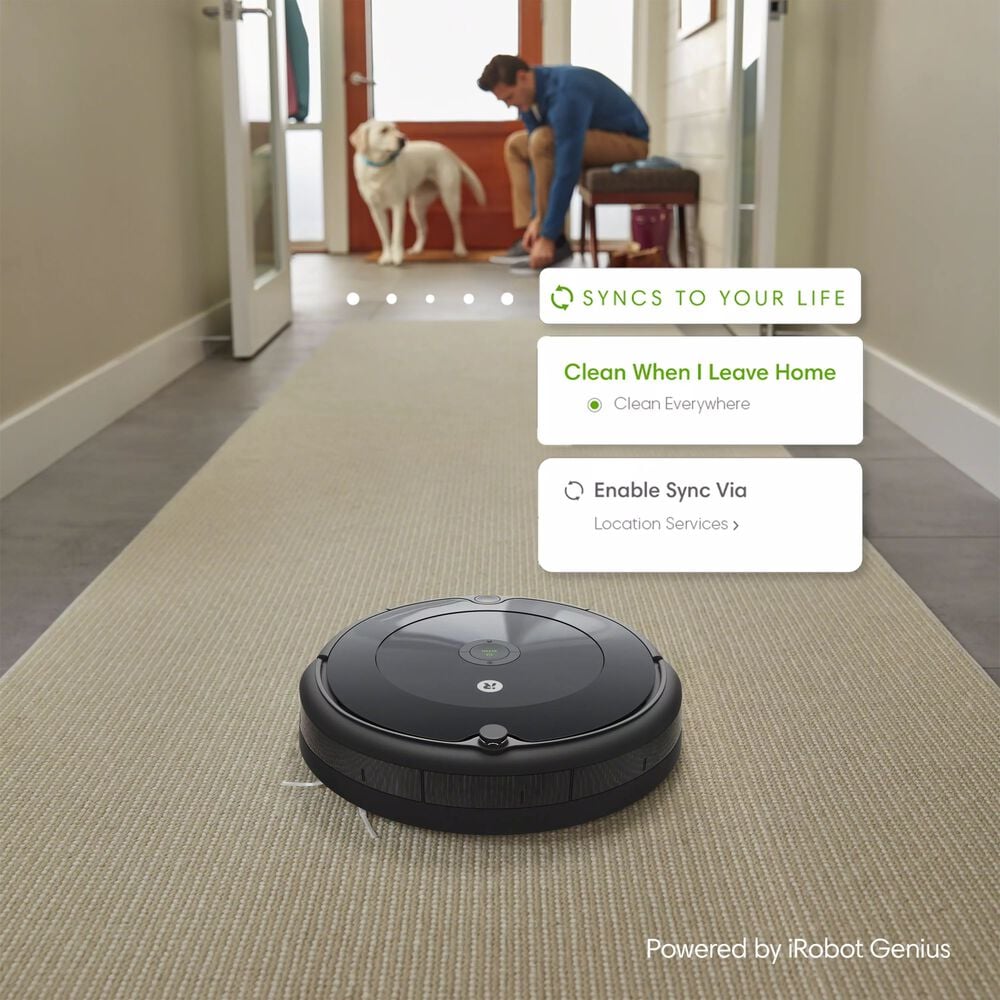 Set to automatically clean when you're away
With iRobot OS, you can choose to set your robot to automatically start cleaning when you leave and stop when you come home, so you only notice the clean and never the cleaning.
3/3
We Care About You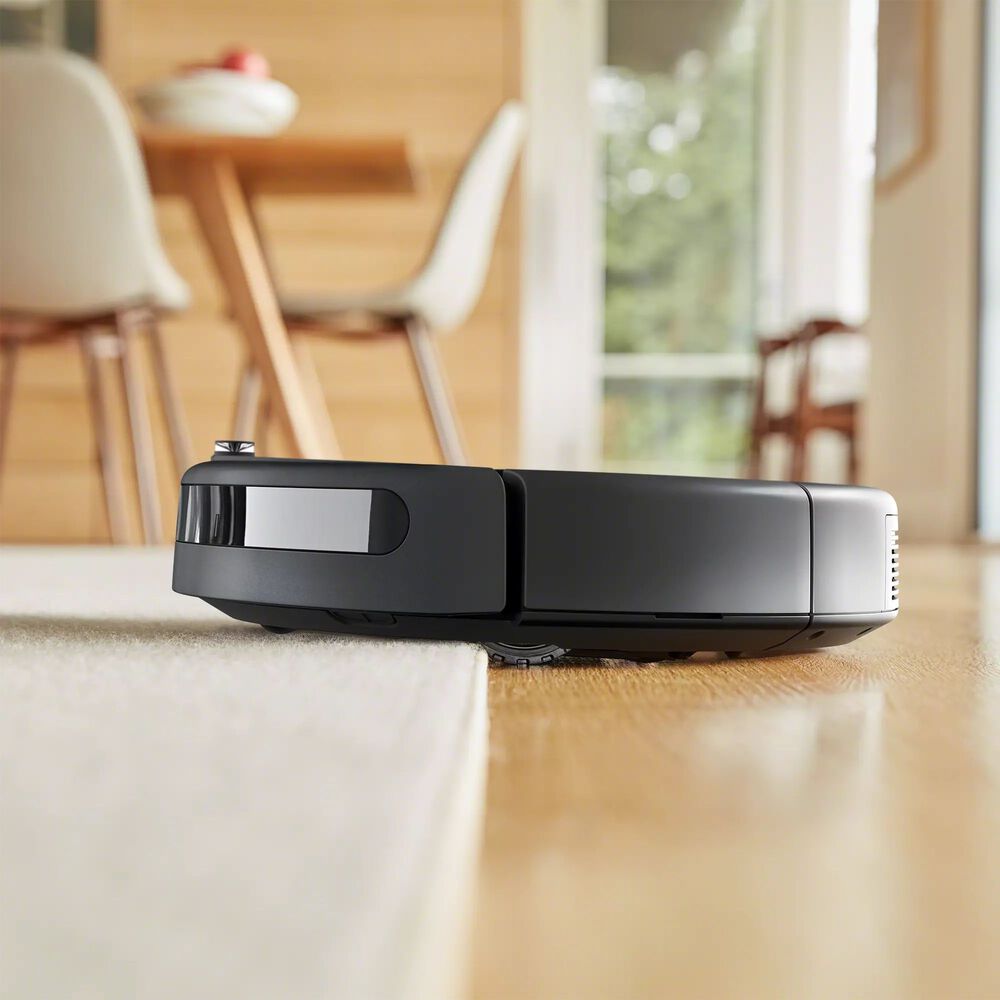 Quality that lasts. Intelligence that grows.
Your robot never stops getting smarter because it constantly receives innovations in its software with the latest tech and groundbreaking features, thanks to iRobot OS.
1/3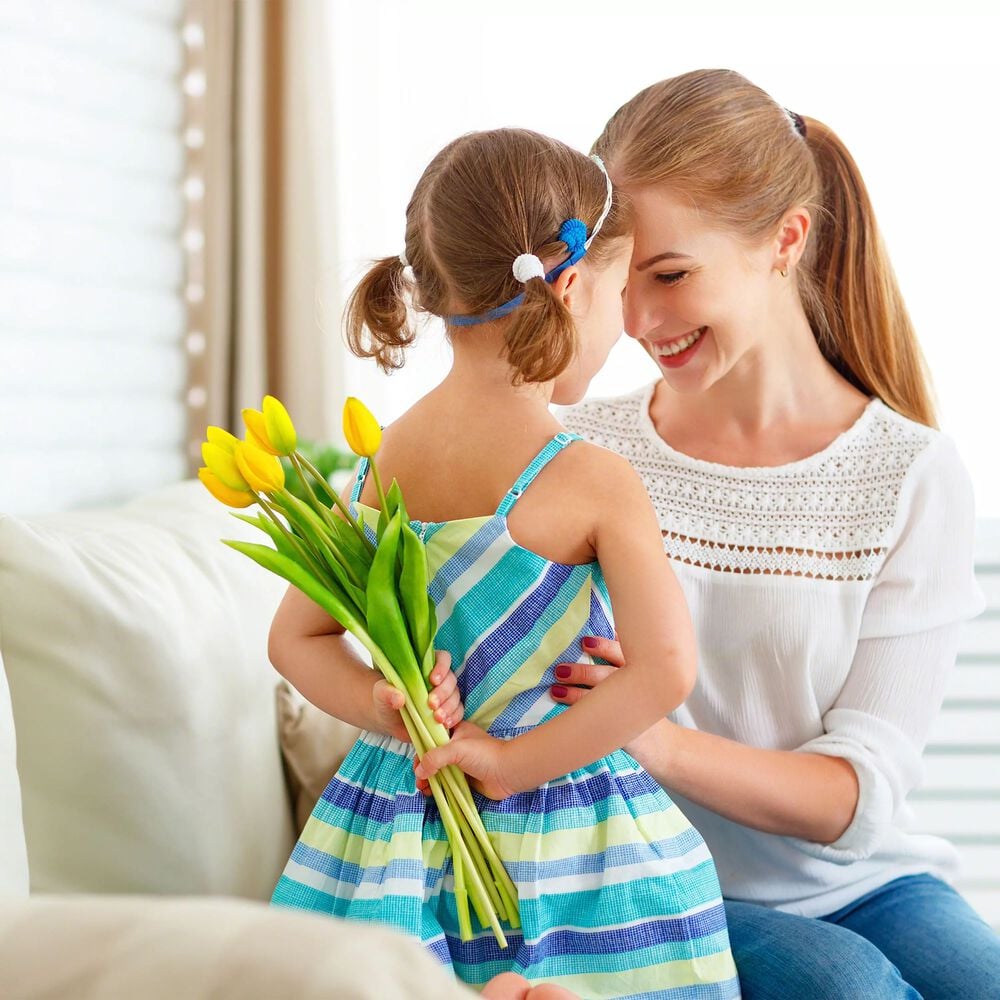 Reliability and peace of mind—that's the iRobot promise
We build dependability into every robot we make—but if you ever need help, we make it easy with knowledgeable Customer Care agents available by phone or email to answer your questions.
2/3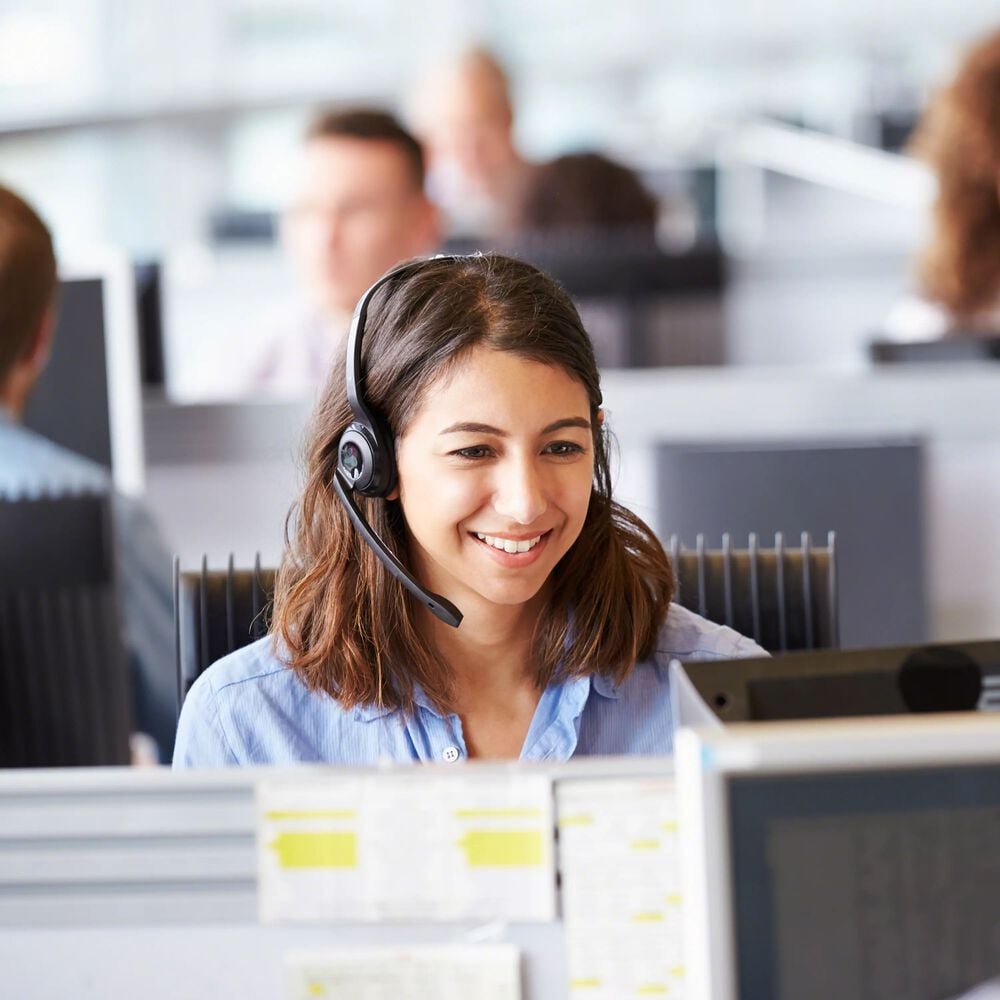 Over 30 years of robotics expertise and continuous innovation
iRobot has over 30 years of robotics expertise and innovation with over 30 million home robots sold worldwide. The iRobot promise has meant dependability backed by responsive service.
3/3
What's in the Box:
1 Roomba® 692 Robot Vacuum
1 Home Base® Charging Station
Specifications:
Retail box Dimensions:
15.47 x 17.47 x 12.7
Robot Weight:
6.77 lbs.
Robot Dimensions:
13.4 inches width x 3.54 inches high
Battery Type:
Lithium Ion
Q. How does the cleaning performance of the Roomba® 692 Robot Vacuum compare to other iRobot models?
A. The 3-Stage Cleaning System loosens and lifts dirt, dust and hair from hard floors and carpets. The Edge-Sweeping Brush sweeps debris away from edges and corners
Q. How smart is Roomba® 692?
A. Powered by iRobot OS, the 692 learns from your cleaning habits to offer up personalized schedules, while Google Assistant and Alexa allow you to start cleaning with just the sound of your voice. The 692 will even suggest an extra clean when your area's pollen count is high or during pet shedding season.
Q. Does it work with Google and Alexa devices?
A. Yes, with voice assistant capability through Google and Alexa devices, the Roomba® 692 Series robots can clean your home at the sound of your voice*.
Q. Can Roomba® 692 robot vacuums adjust to different floor surfaces?
A. The auto-adjust cleaning head automatically adapts its height to effectively clean both carpets and hard floors."
Q. Can Roomba® 692 robot vacuums go back to dock to charge automatically?
A. The robot automatically returns to the Home Base® charging station to recharge at the end of a cleaning job, or when the battery is running low.
Q. How do Roomba® 692 robot vacuums compare to an upright vacuum?
A. At just 3.6 inches tall, the 692 can go places an upright vacuum can't."
Q. What's the Warranty?
A. It has a 2-year limited warranty.
*Works with Google Home and Alexa-enabled devices. Alexa and all related logos are trademarks of Amazon.com or its affiliates. Google is a trademark of Google LLC
iRobot.com makes holiday shopping easy
Free shipping & returns on all robots
Pay over time with Affirm
Award-Winning Customer Care