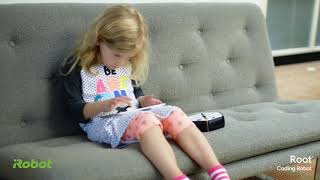 ▶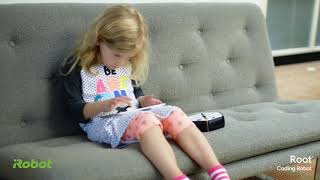 ▶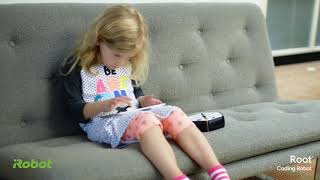 ▶
What Root can do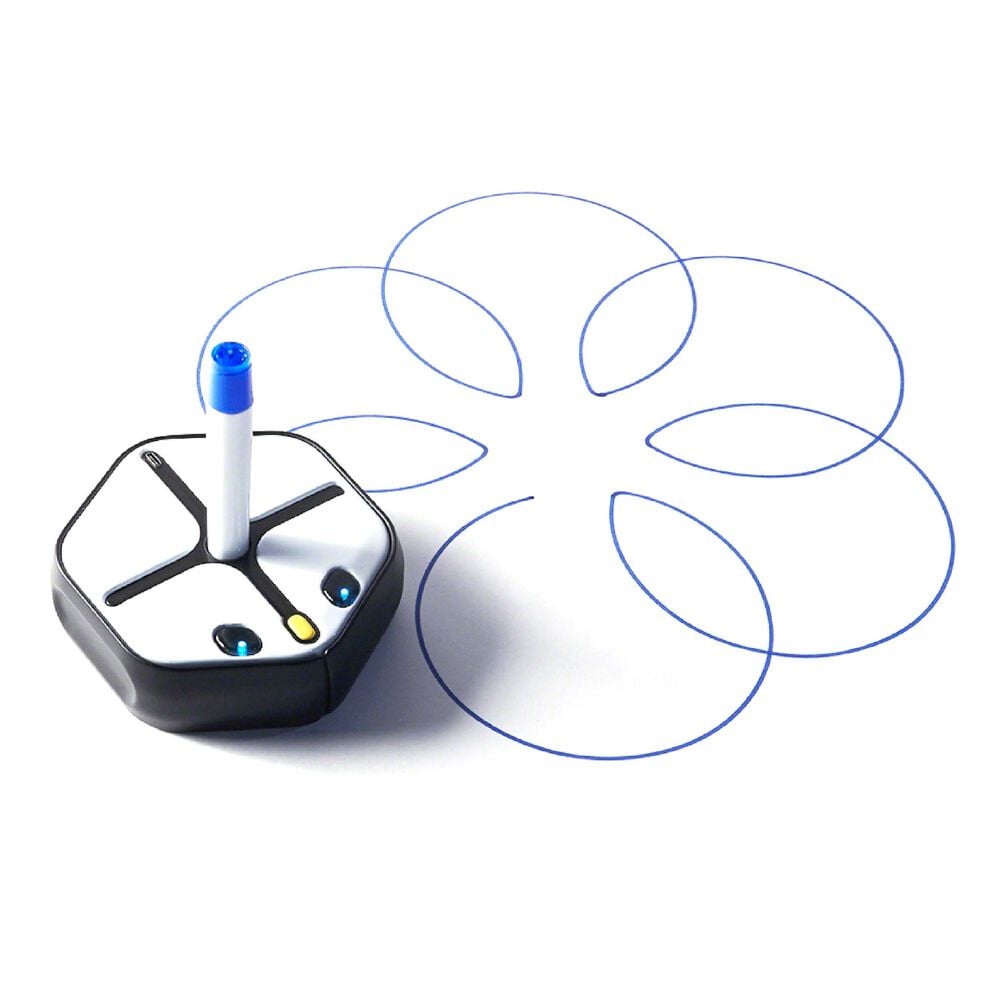 Makes a mark
Root draws by lifting and dropping any marker or pen. Just add code and Root brings your creativity to life.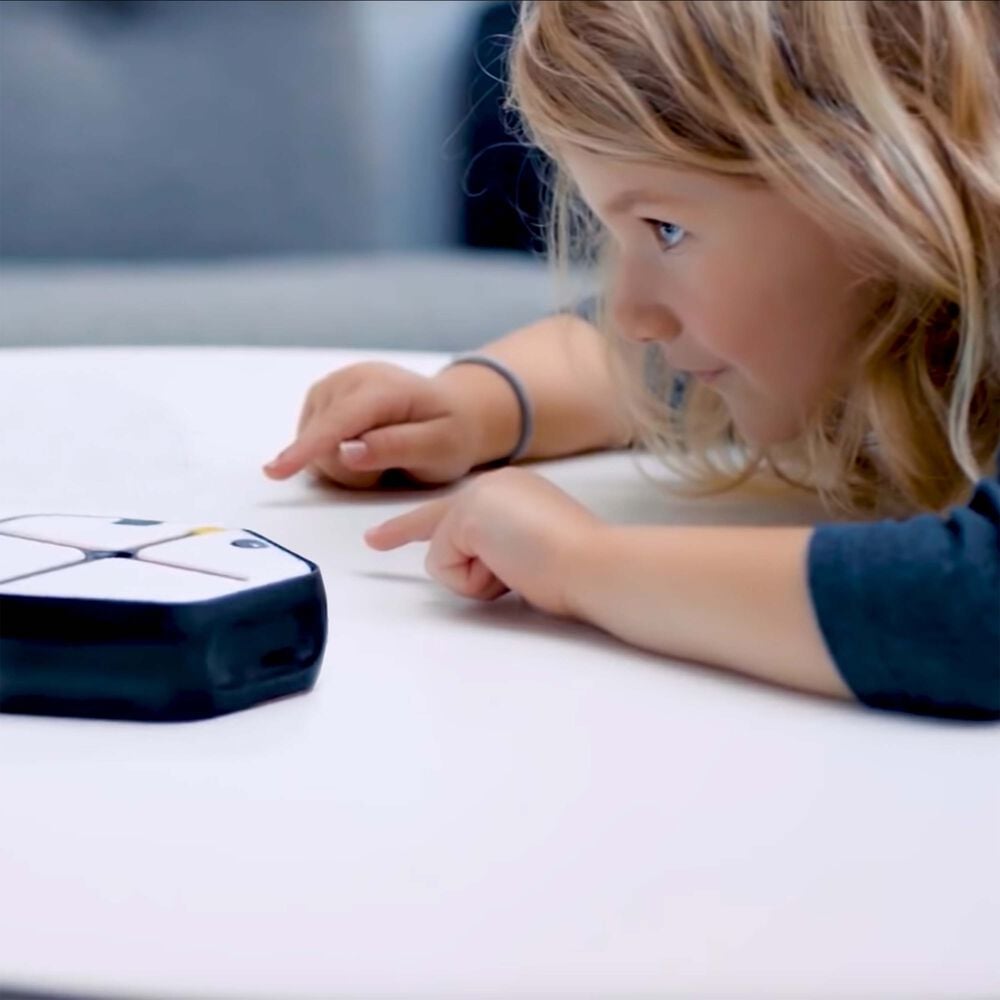 All the feels
Root sees light, hears sound, senses drop-offs, feels a bump and detects your touch.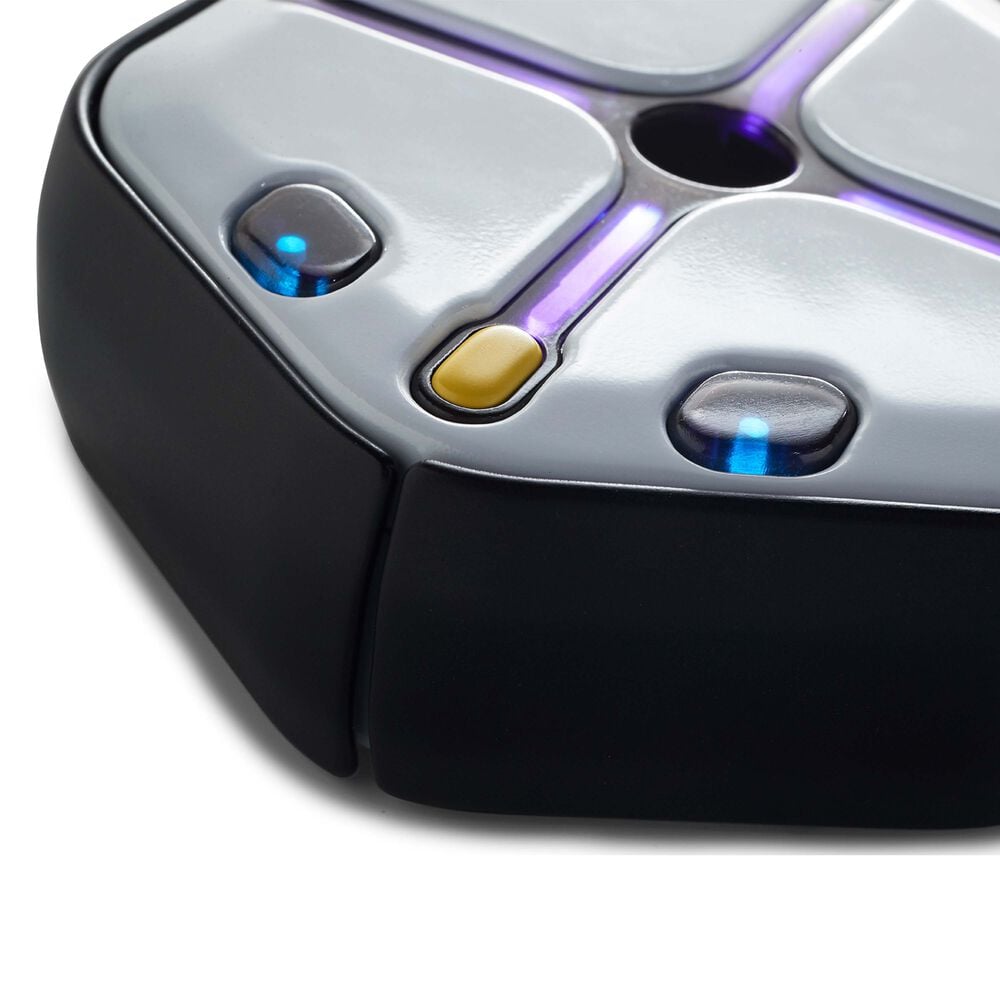 Expresses itself
Through drawing, music and movement, Root brings coding into the physical world, so it isn't just a concept, it's a reality.
A robot that does incredible things
Explore code and unleash creativity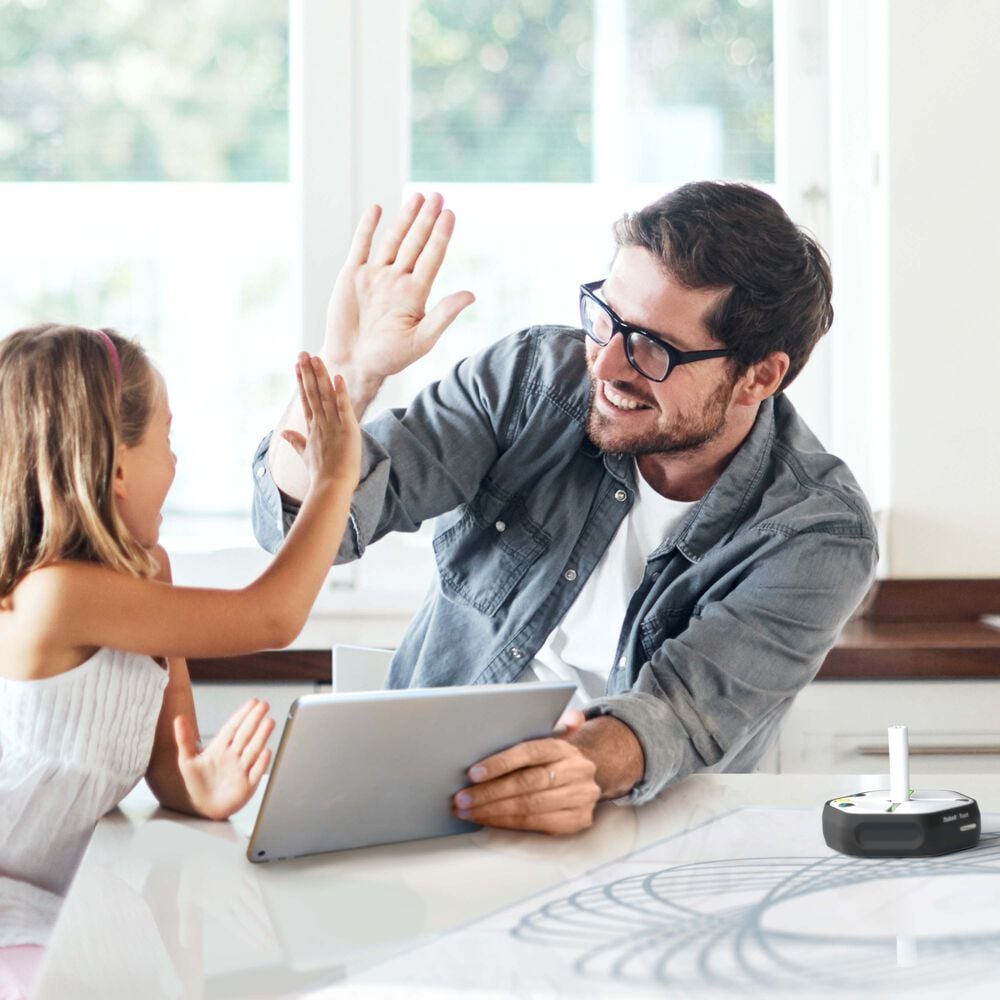 Learn-to-code as a family
Through guided lessons and projects, children and adults alike can learn the fundamentals of coding and explore more advanced concepts as their skill increases.
1/4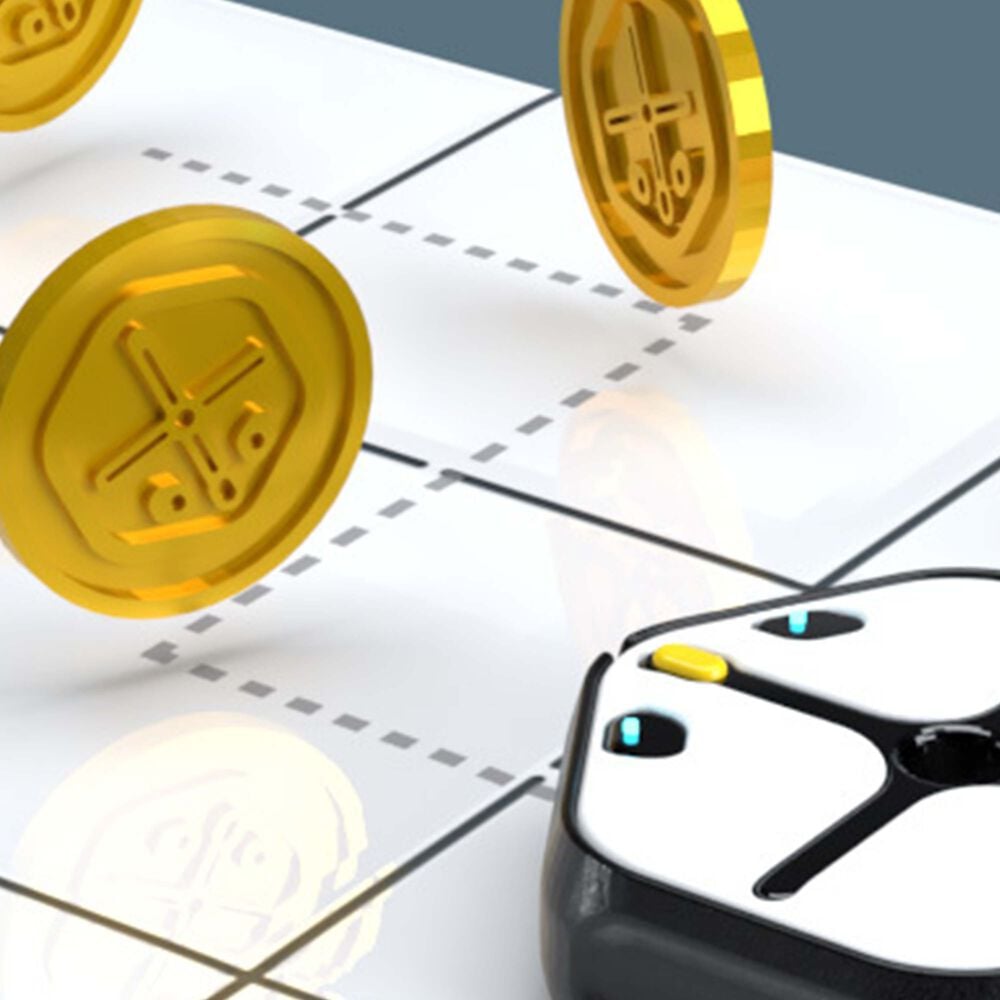 Games & Challenges
Built-in games, art projects and logic challenges pack hours of fun for any interest.
2/4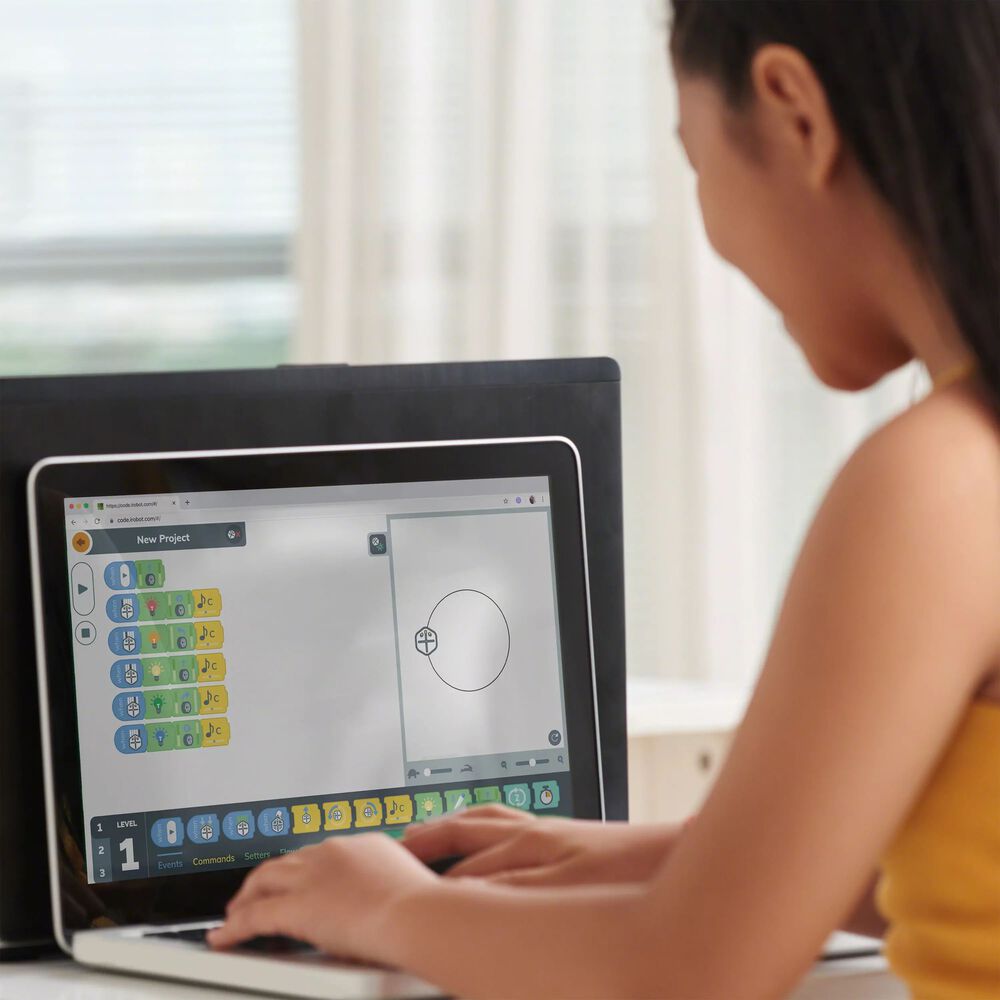 Intuitive coding interface
Root is the only coding companion that grows with your child by seamlessly switching the coding interface from graphical blocks for non-readers to full text for advanced coders.
3/4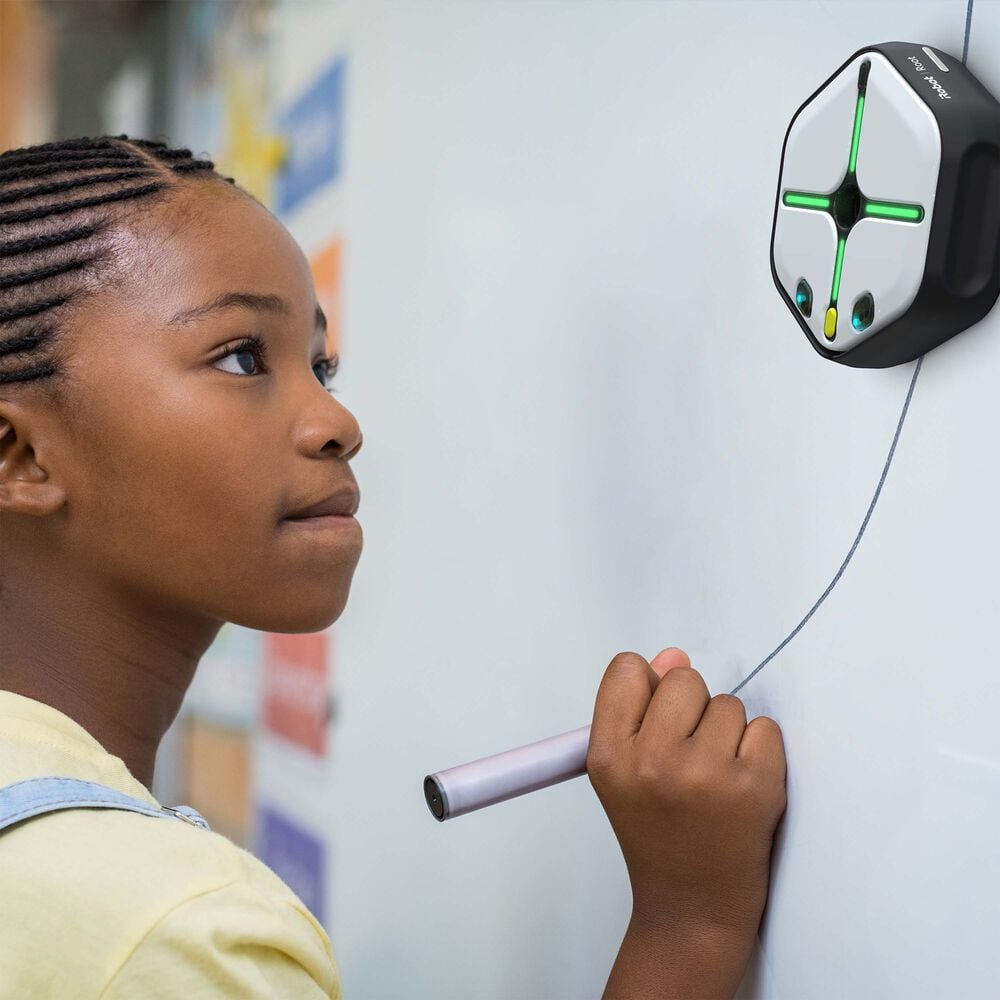 Root climbs whiteboards
Don't let gravity get in the way. Whether demonstrating a concept in the front of a classroom or playing on the family message center, Root turns coding on its side.
4/4
Master coding with 3 Learning Levels for any skill-level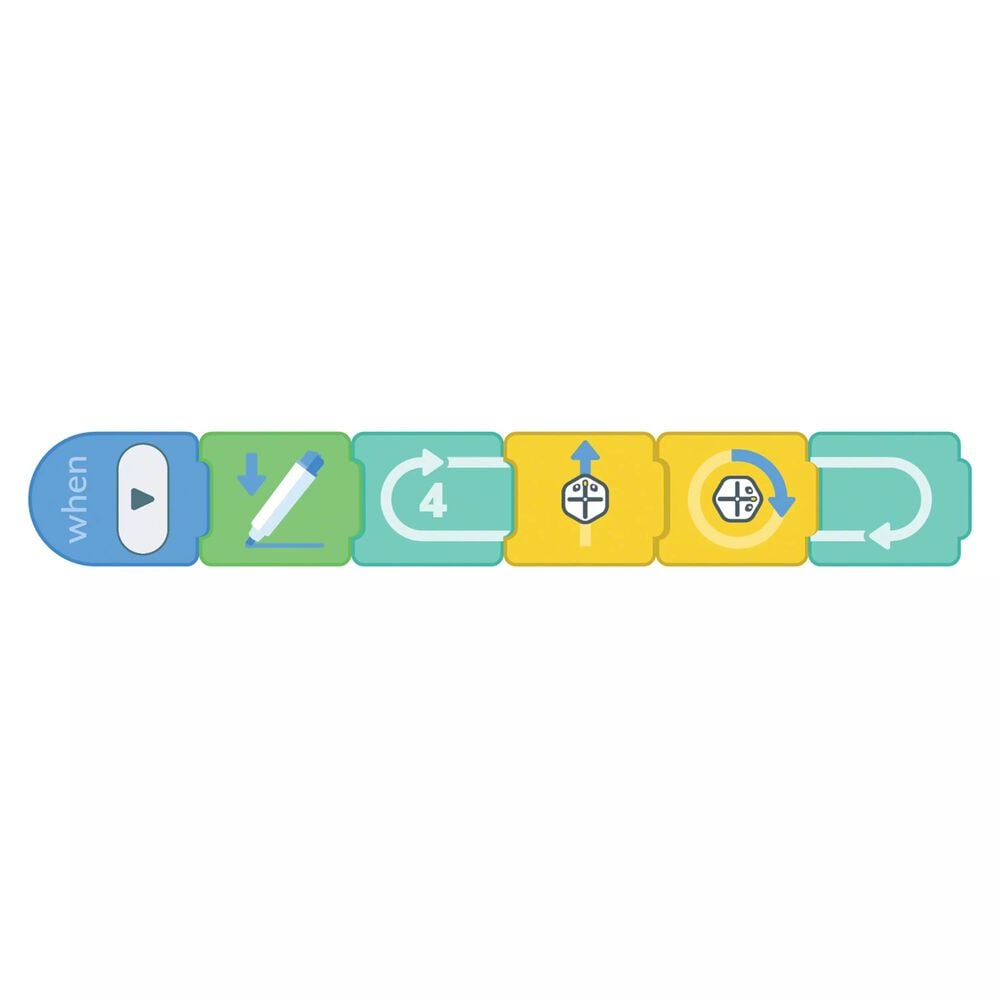 Level 1: Graphical Blocks
Learning Level 1 uses drag-and-drop, graphical blocks to teach the fundamental logic skills of coding. No reading skills required!
1/3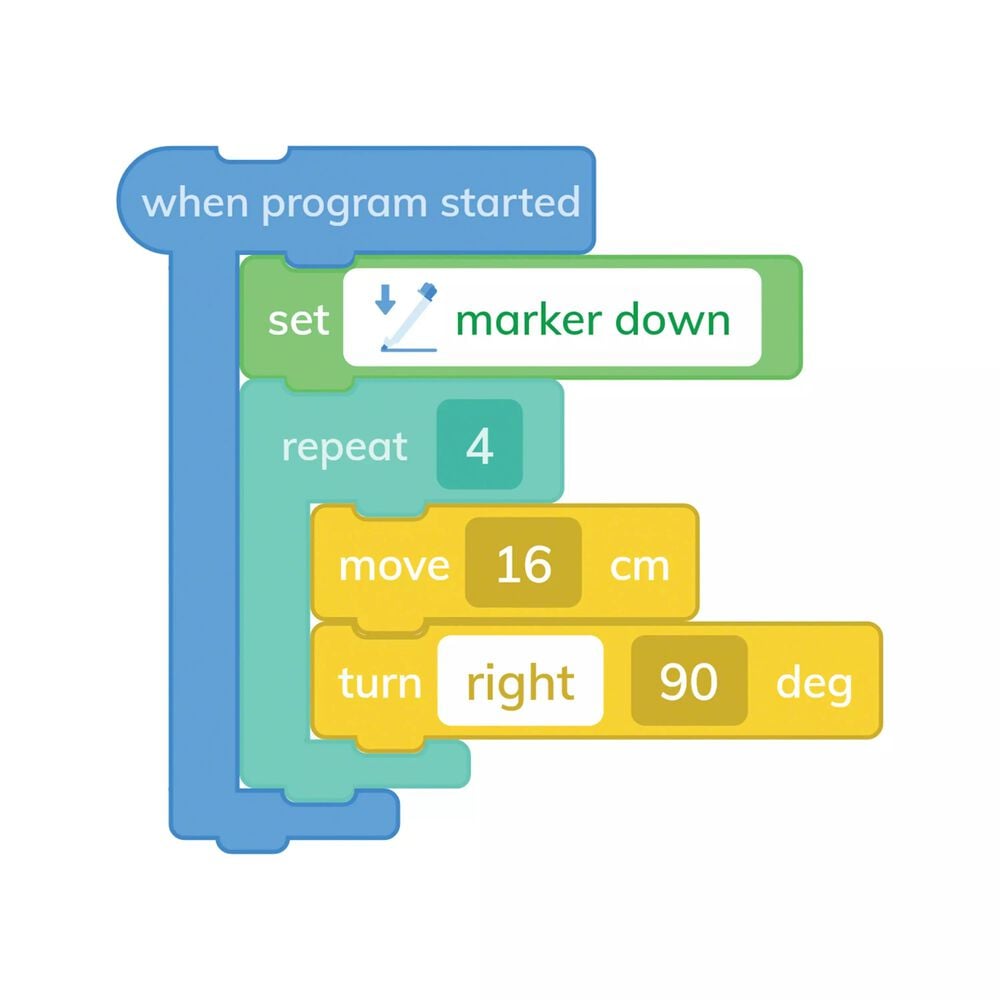 Learning Level 2: Hybrid Blocks
Learning Level 2 builds computational fluency with hybrid blocks that feature a mixture of graphics and coding script.
2/3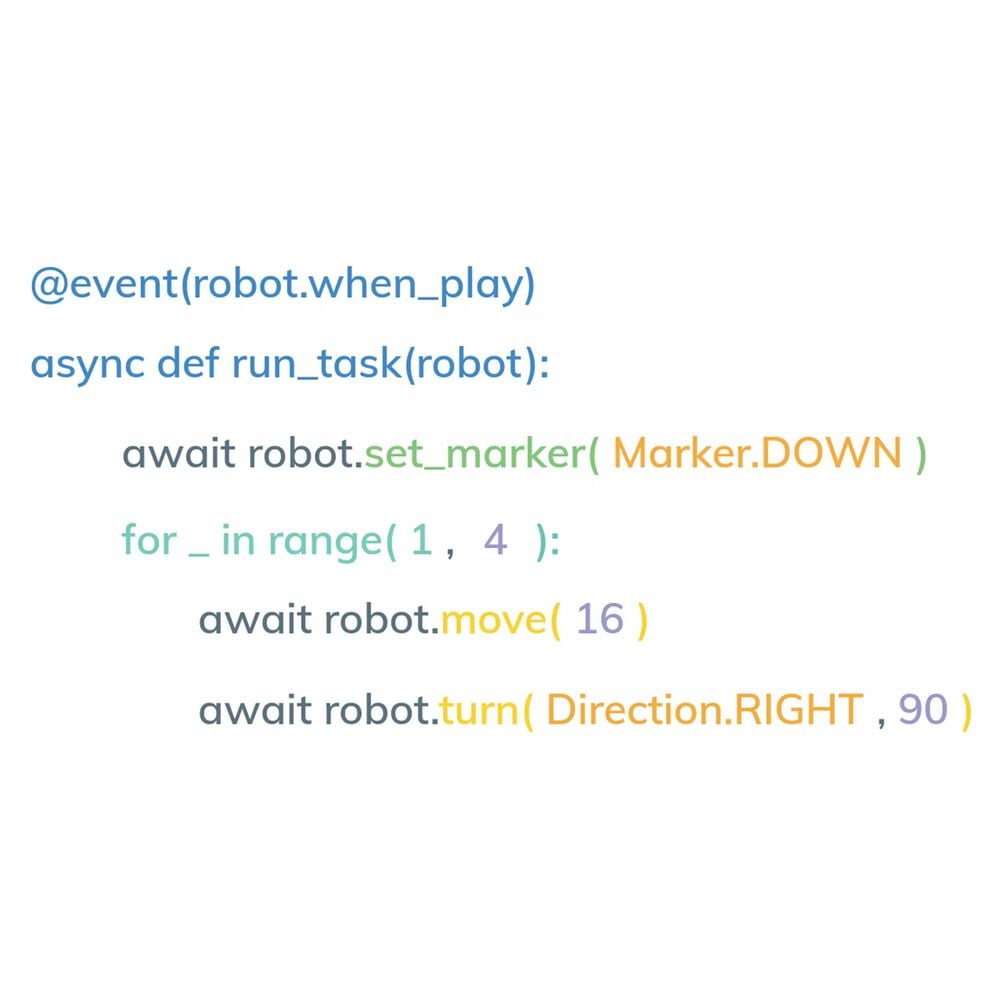 Leaning Level 3: Full text Blocks
Learning Level 3 uses full-text code to teach the structure and syntax of professional coding languages, including the powerful Swift.
When it's time to progress, use the iRobot® Coding's auto-level converter to instantly translate your programs across all 3 Learning Levels so you can continue learning.
3/3
Discover hours of activities at your fingertips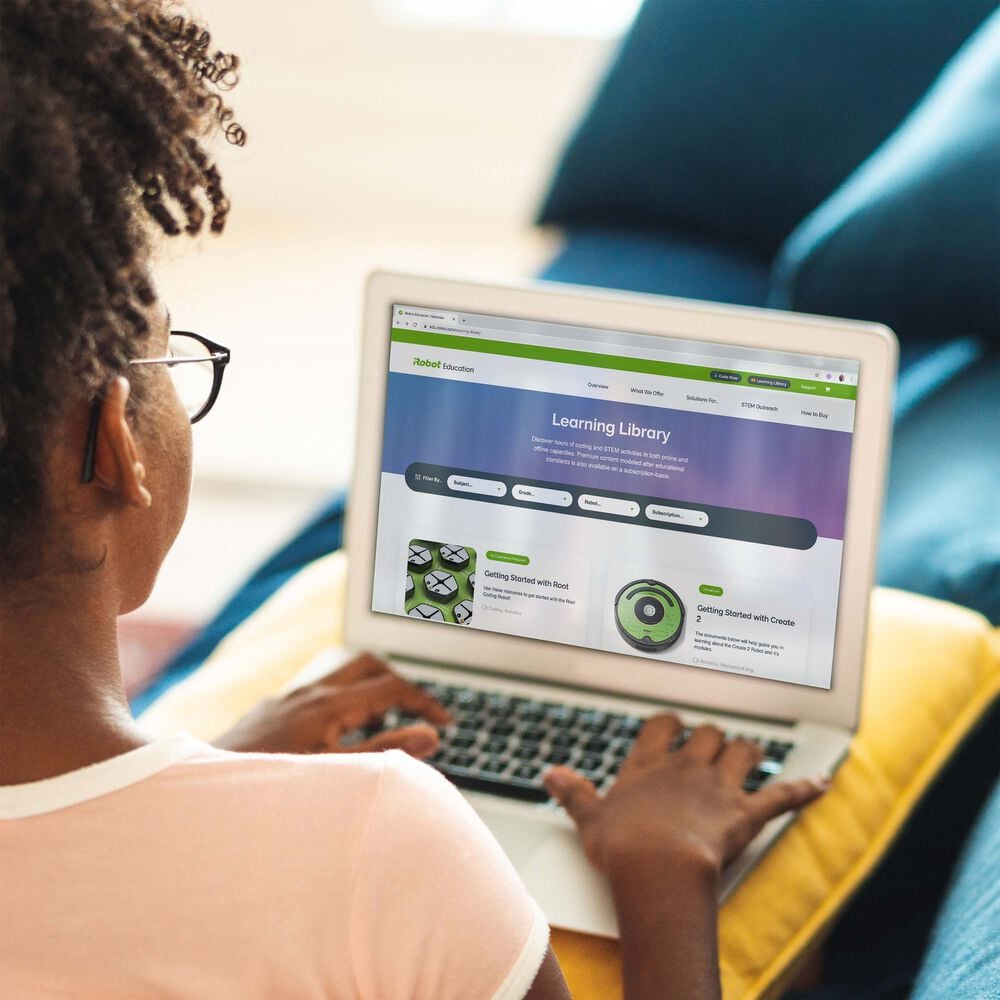 Code, create and collaborate
Train your brain with a learning library containing hours of activities that support individual, one-to-one and even family participation. From free tutorials to ready-to-go code and beyond, choose to follow the existing progression of lessons or use them as a basis to unlock your own coding journey with the Root® rt1.
For advanced learners, premium classroom learning content modeled after educational standards is also available on a subscription-basis.
1/3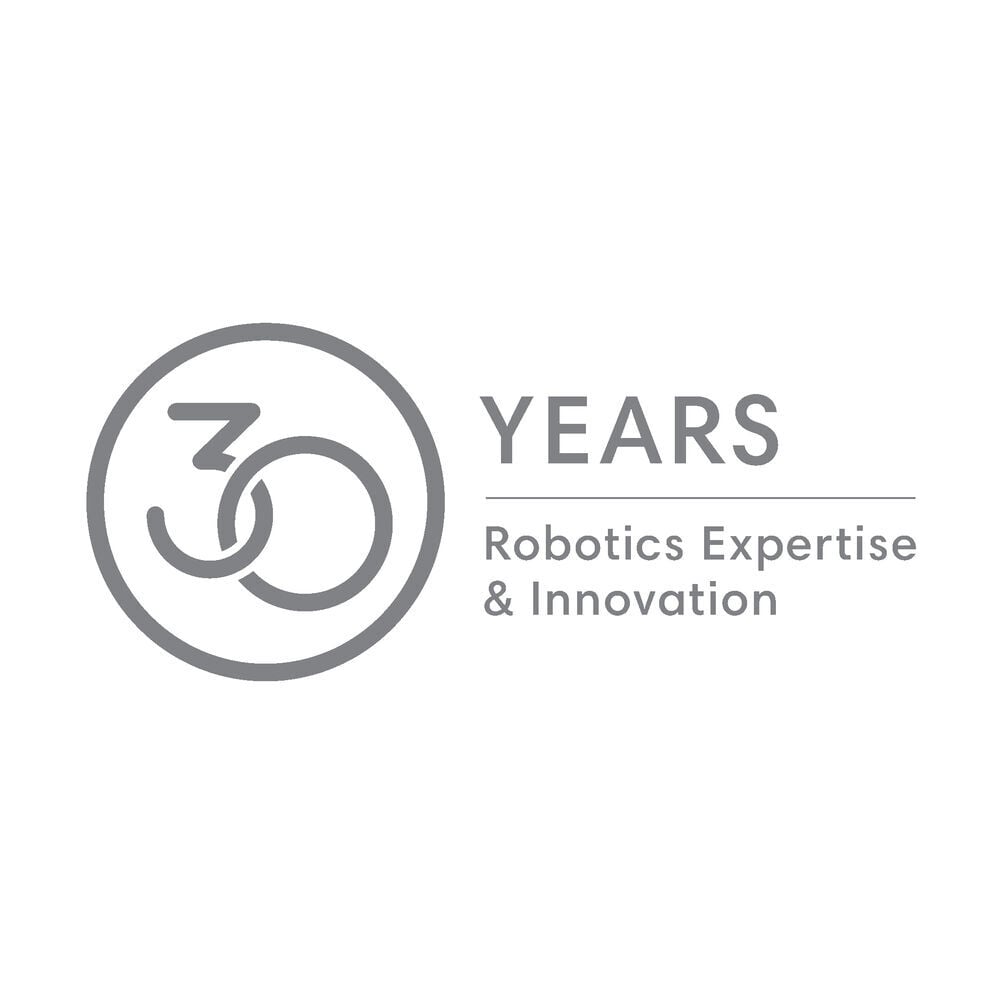 iRobot empowers learners.
With over 30 years of building and programming robots, learn to code with the expert that brings you the Roomba® robot vacuum and Braava® robot mop.
2/3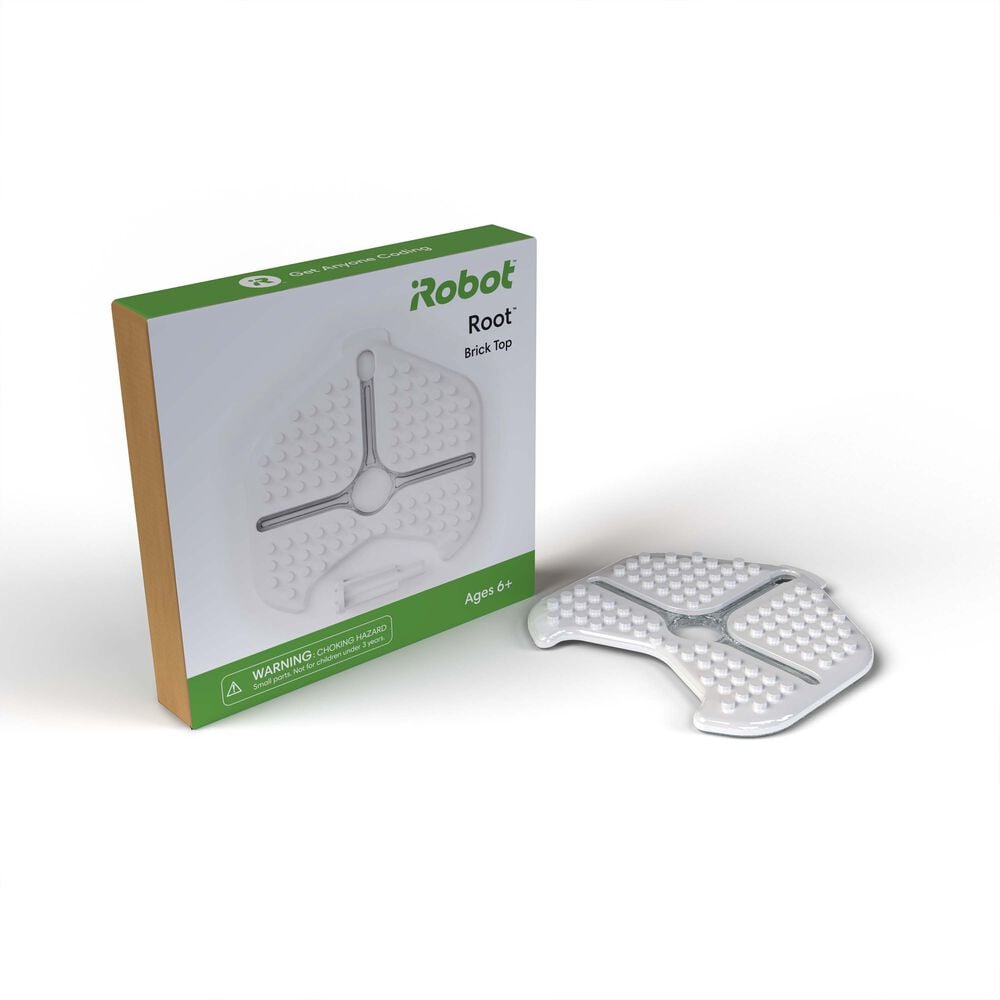 Add your own accessories
Use the magnetic attachment points, marker holder, or charging port on the Root® rt1 to attach accessories or your own 3D printed creations.
Take your creativity to the next level with the new Root™ Brick Top which lets you turn the Root® robot into just about anything you can imagine – from a mobile catapult to a glowing rocket ship. Compatible with a variety of common building blocks. (Root™ Brick Top sold separately.)
3/3
What's Included:
1 Root Robot (remote control via iPad & iPhone)
1 Reusable foldout whiteboard
1 set of Vinyl cling sheets
1 USB charging cable
2 Dry erase markers
1 Dry erase cloth
Root Coding app free download (available on App Store)
Retail Box– 1 Unit (HxWxD)
18.8 cm x 19.8 cm x 9.7 cm | 7.4 in x 7.79 in x 3.8 in 1.4 kg | 1 lb
Master Carton– 6 Units (HxWxD)
40.89 cm x 30.48 cm x 20.5 cm | 16.1 in x 12 in x 8.07 in 5.9 kg | 13 lb
Battery information
2600 mAh Li-Ion rechargeable battery.
Wireless
Bluetooth Low Energy (30+ m range)
Sensors
32 Color sensors
2 Front bumpers
2 Light-sensing eyes
2 Wheel encoders
1 3D Gyroscope
1 3D Accelerometer
1 Battery level monitor
Outputs
2 Drive motors
4 Large multicolor LED lights
1 Piezoelectric speaker
1 Marker lift and drop
1 Eraser lift and drop
External Connectors
1 Charging cable included for charging and accessories
2 Charging contacts
Software
iRobot® Coding platform available at code.irobot.com
The robot updates over a Bluetooth connection
Compatible Operating Systems
The Root® rt0 Coding Robot is compatible with devices running most major, up-to-date operating systems, including Android, Chrome OS, Windows, iOS, and macOS. Users may access the iRobot® Coding platform at code.irobot.com and control the robot using a Bluetooth Low Energy (BLE) compatible device and supported browser, such as Chrome or Edge.
The iRobot limited warranty shall not apply to failures or problems which are caused by products or equipment not authorized by iRobot Corporation.
Robot products purchased in North America are intended for use in North America only. Both the 60-day, money-back guarantee and the limited warranty are void if products are used outside North America.
iPad, iPad Air, iPad Pro, iPhone and iPod touch are trademarks of Apple Inc., registered in the U.S. and other countries.
Q: What ages is Root designed for?
A: Root is designed for pre-readers as young as age 4. We recommend kids age 5+ use Root.
Q: What devices is Root® compatible with?
A: Root is compatible with iPad and iPhone running iOS 10 or newer.

• iPad (4th generation) or later
• iPad Air (all models)
• iPad Pro (all models — 9.7, 10.5, or 12.9 in)
• iPhone 5 or later
• iPod touch (6th generation)
Q: Are you COPPA Compliant?
A: We take kids privacy and safety very seriously in our products, and our Root Coding app is compliant with COPPA and FERPA. However, we have not yet completed an external certification. In accordance with the Children's Online Privacy Protection Act of 1998, we do not knowingly collect personal information for anyone under the age of 13 without verifiable parental consent.

In accordance with the Family Educational Rights and Privacy Act, we do not collect any education records. Student activities and progress are only stored locally on the device.
Why buy at iRobot.com
Free shipping & returns on all robots
Pay over time with Affirm