What makes the 614 different?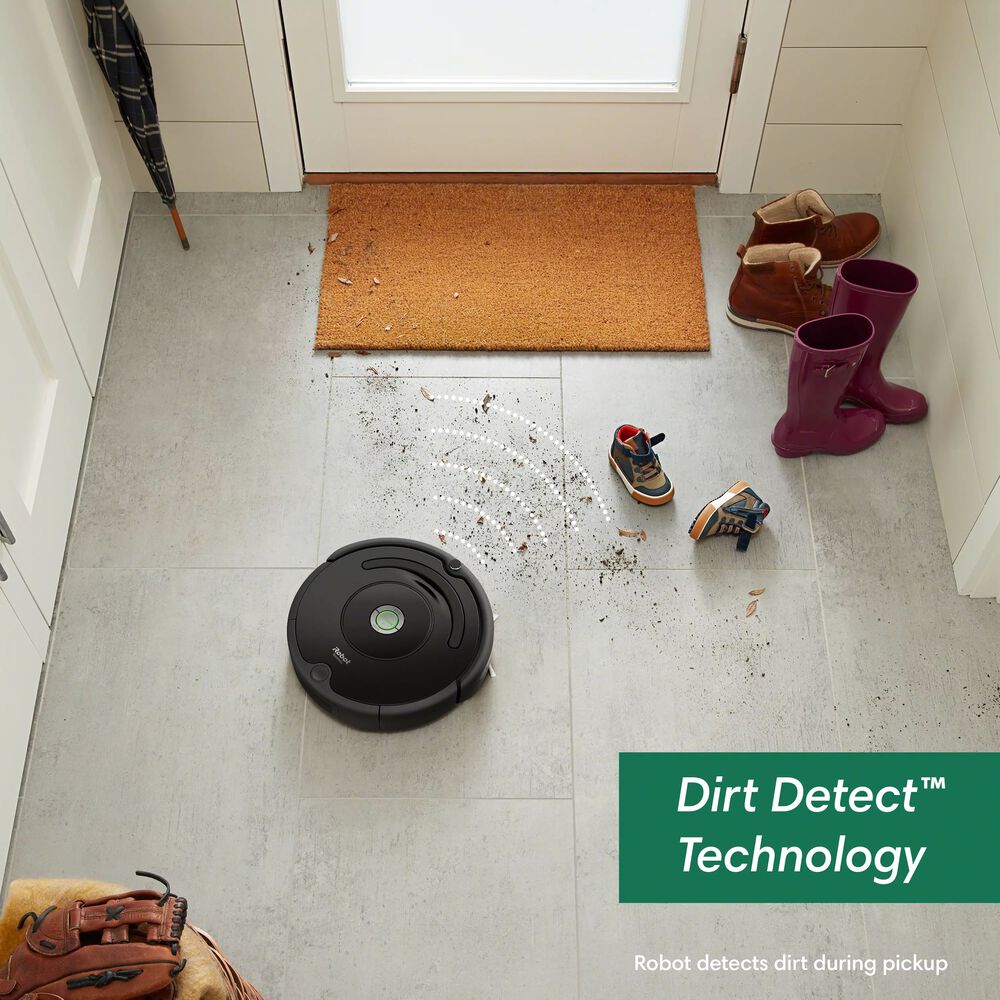 Loosens, lifts and suctions
Effective cleaning is part of the 3-Stage Cleaning System's design. Dual Multi-Surface Brushes grab dirt from carpets and hard floors, while an Edge-Sweeping Brush takes care of corners and edges. ​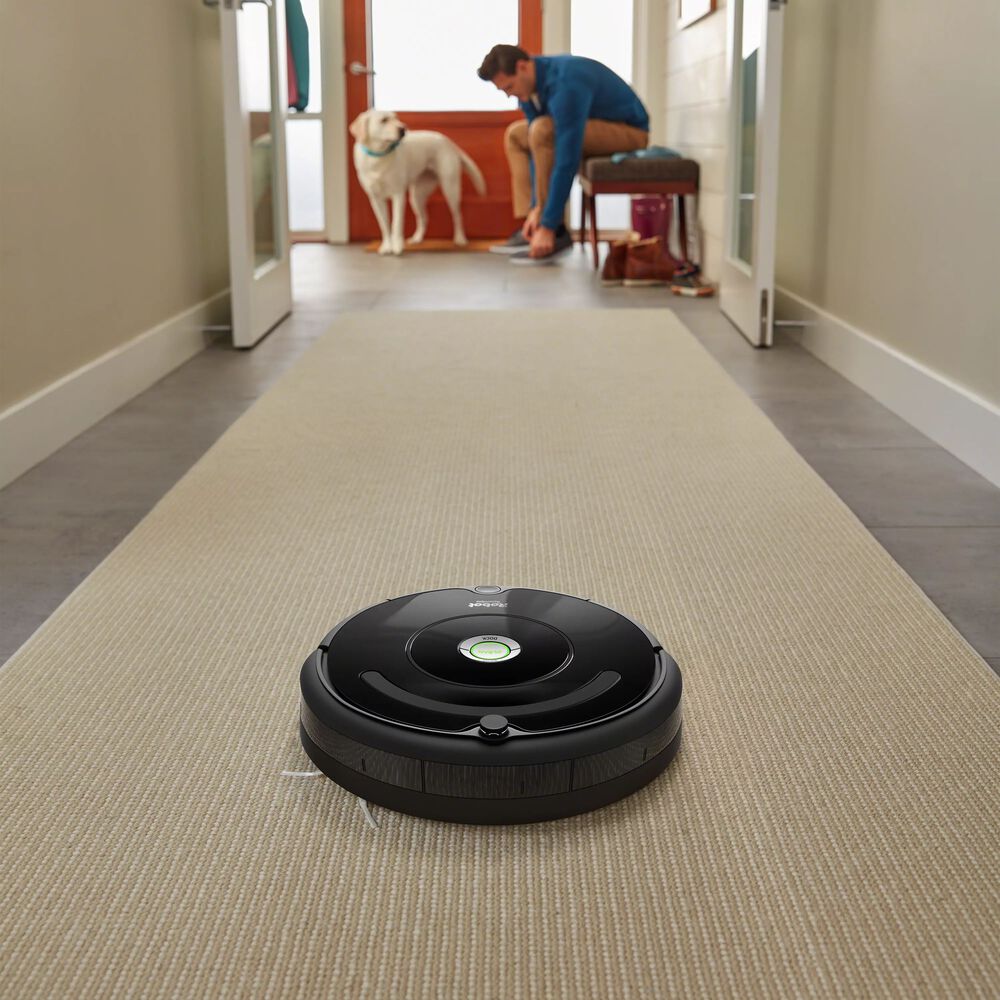 Clean floors everyday.
Provides a system of cleaning features and smart sensors that allow the robot to adjust to your unique home and deliver a daily clean.
A closer look at the 614
We clean professionally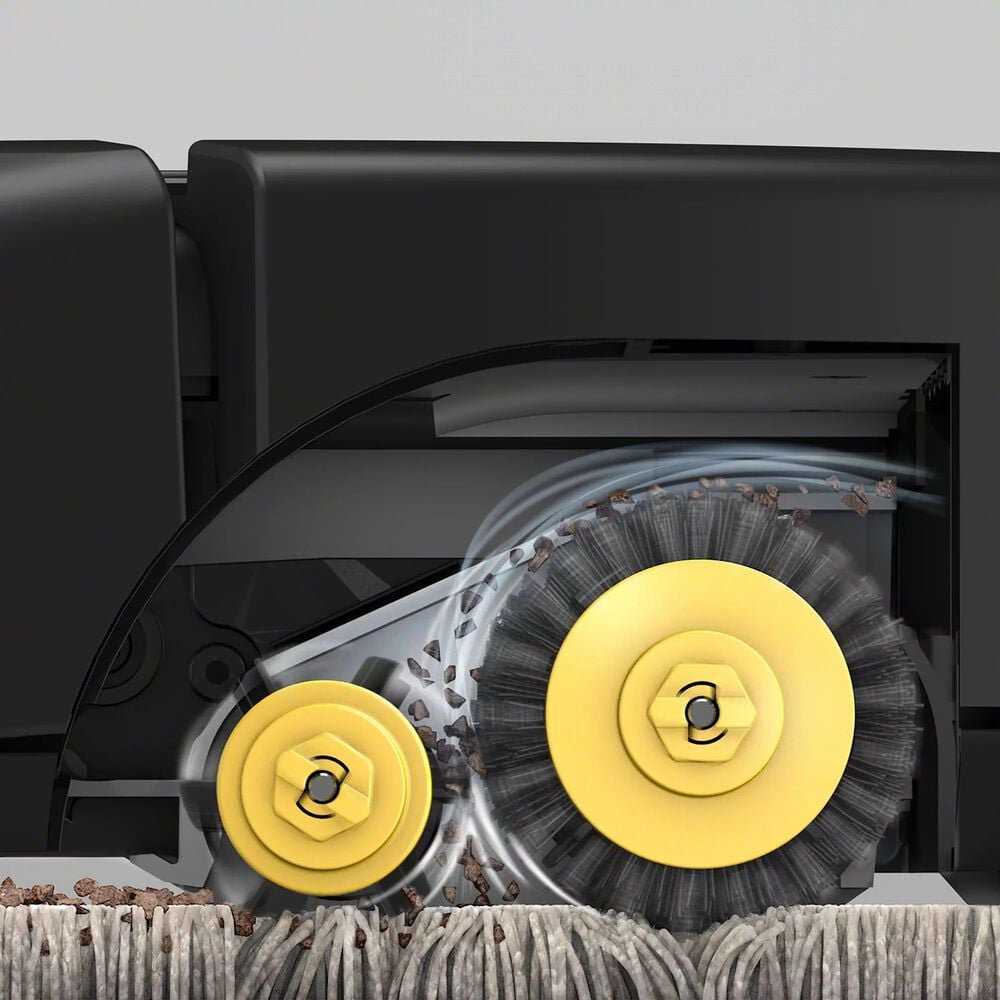 Grab dust and large debris
Multi-Surface Brushes work together to grab dust, dirt, and large debris to help thoroughly clean your floors. The first brush loosens, lifts, and pulls in dust, dirt, and hair from floors and in carpet, the second accelerates debris into the suction channel.
1/3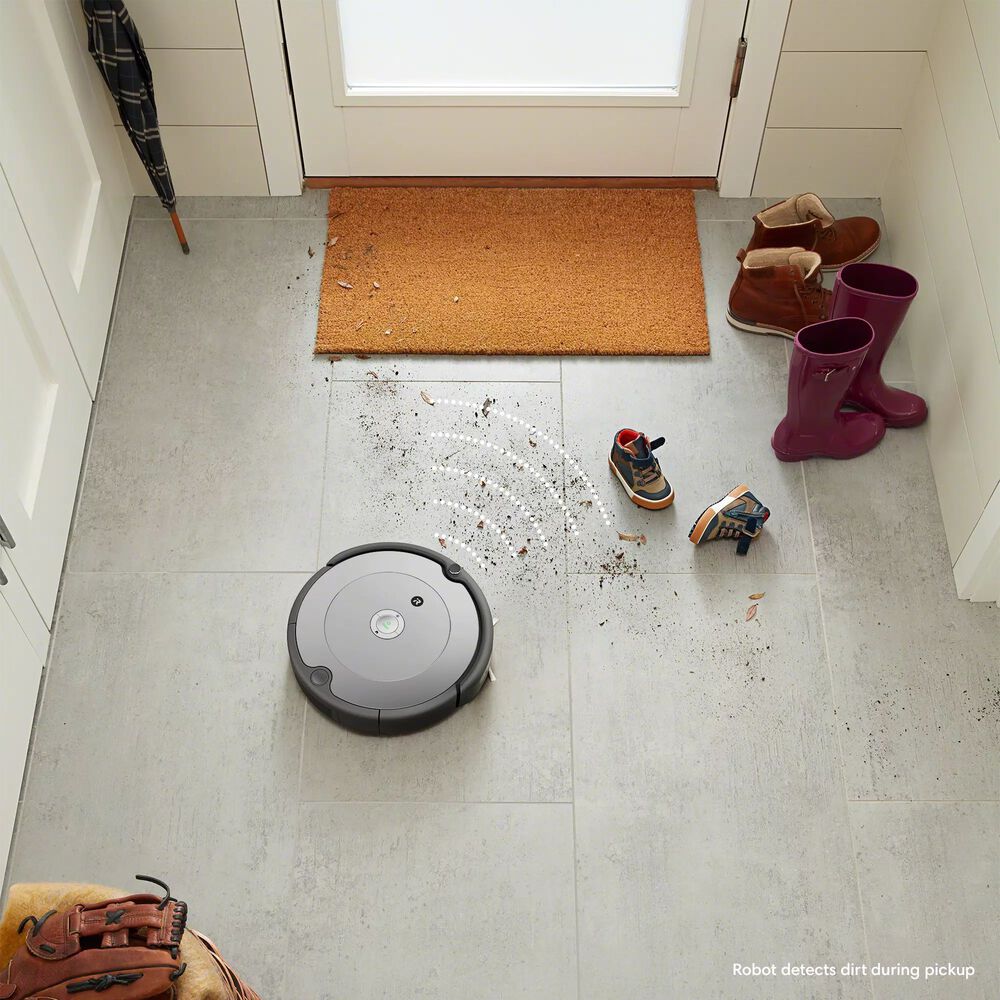 Senses and eliminates dirt
The dirtier areas of your home, like high-traffic spots, are cleaned more thoroughly thanks to the unique Dirt Detect™ Technology in your robot. Dirt Detect™ Technology allows the Roomba® 614 Series Robot Vacuum to detect dirtier areas of your home and clean them more thoroughly.
2/3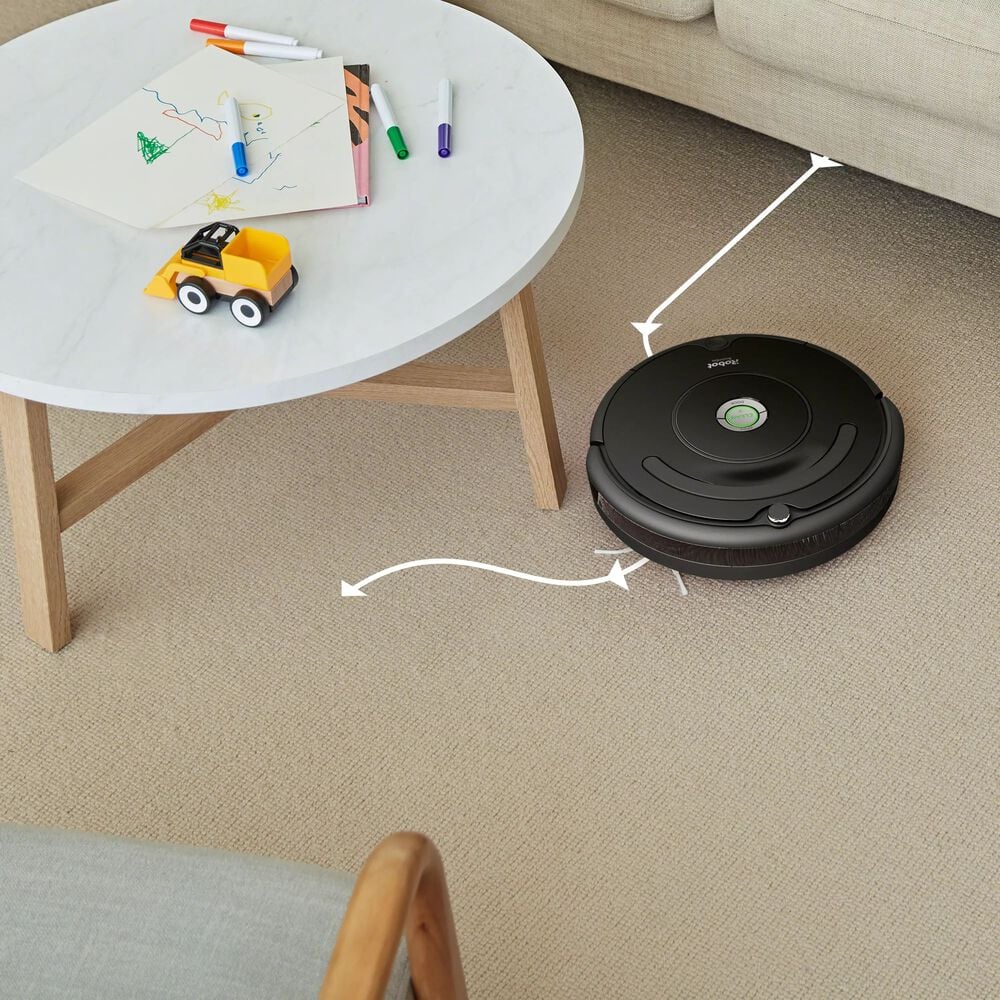 Doesn't get hung up. Just gets it done.
A full suite of advanced sensors allow this robot to navigate under and around furniture and along edges, while Cliff Detect keeps it from falling down the stairs.
3/3
We Care About You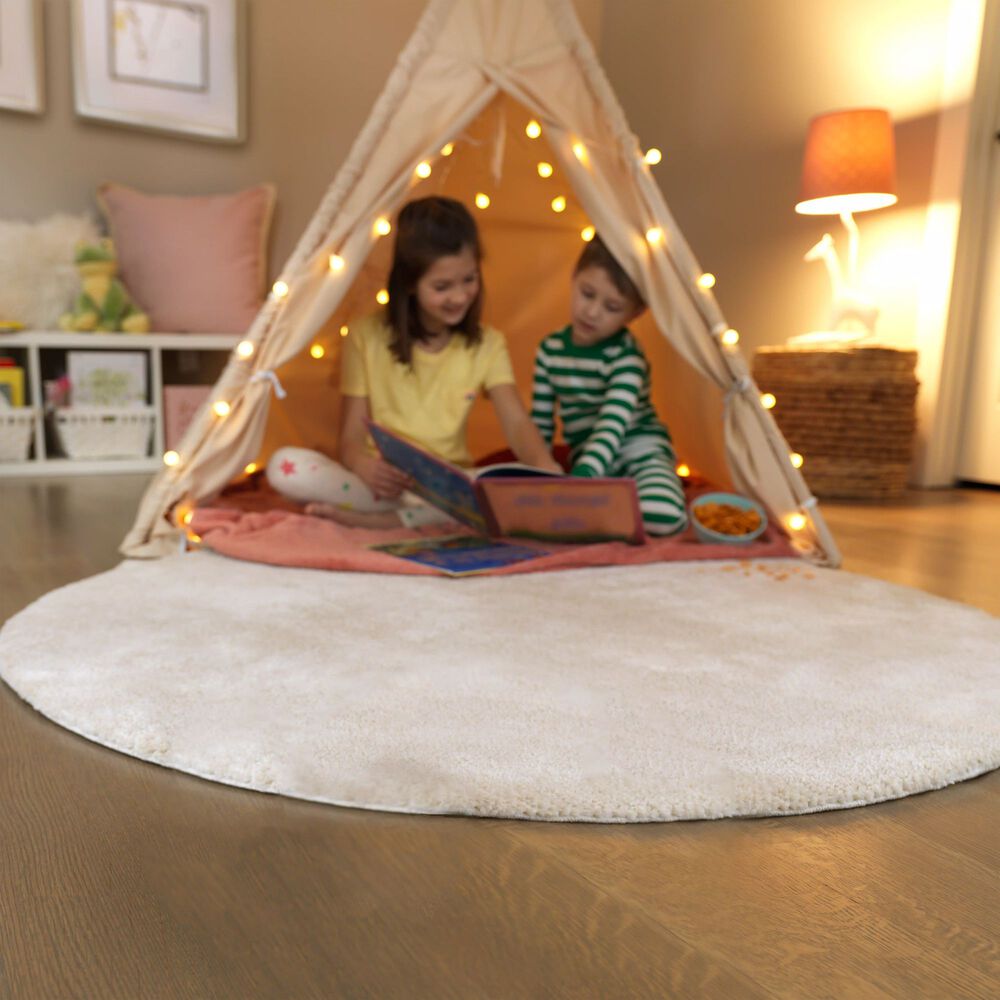 Keep your home clean and your data safe
iRobot(R) customers have welcomed our robots into their homes to provide a safe, effective cleaning service. Our respect for your personal space extends from the physical to the virtual by using only the highest data security standards: iRobot always uses the highest standards of data encryption, backed by our promise to keep your information safe. It uses the data to provide a better experience and help your robot perform at its best.
1/3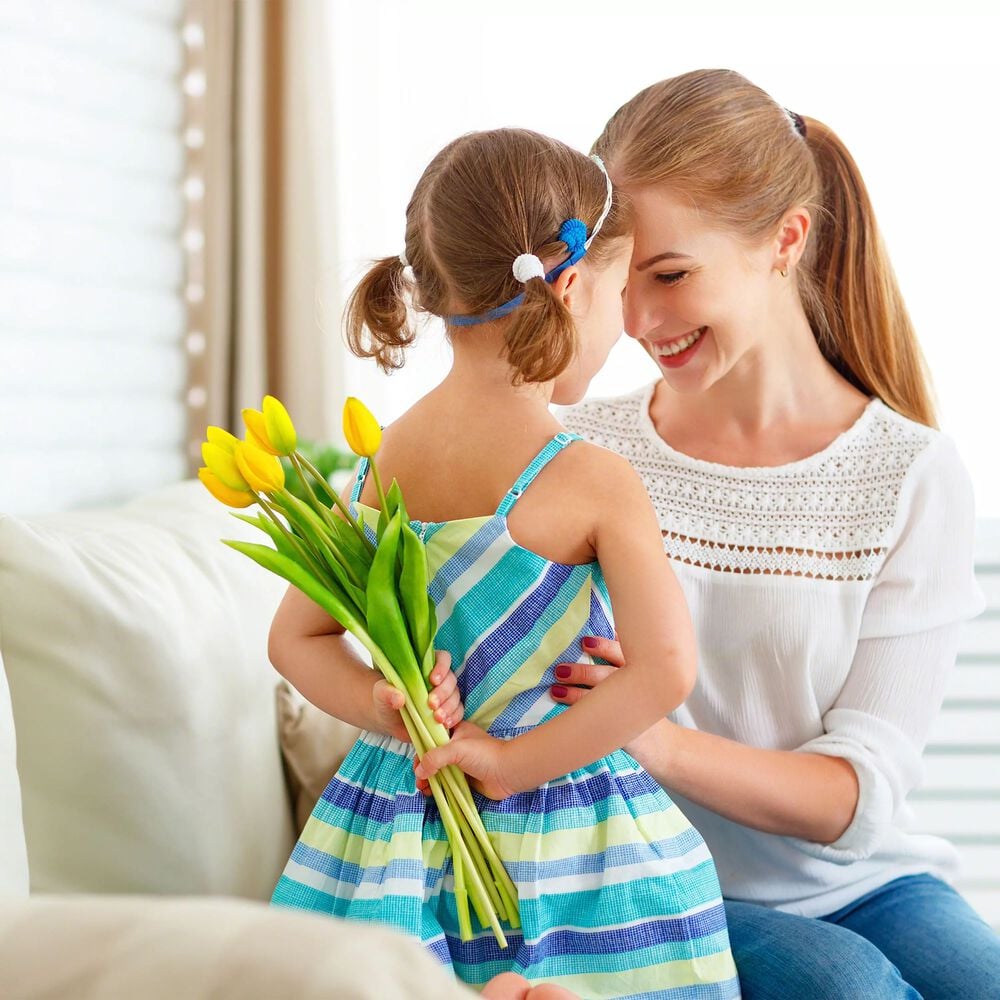 Over 30 years of robotics expertise and continuous innovation
iRobot has over 30 years of robotics expertise and innovation with over 30 million home robots sold worldwide. The iRobot promise has meant dependability backed by responsive service.
2/3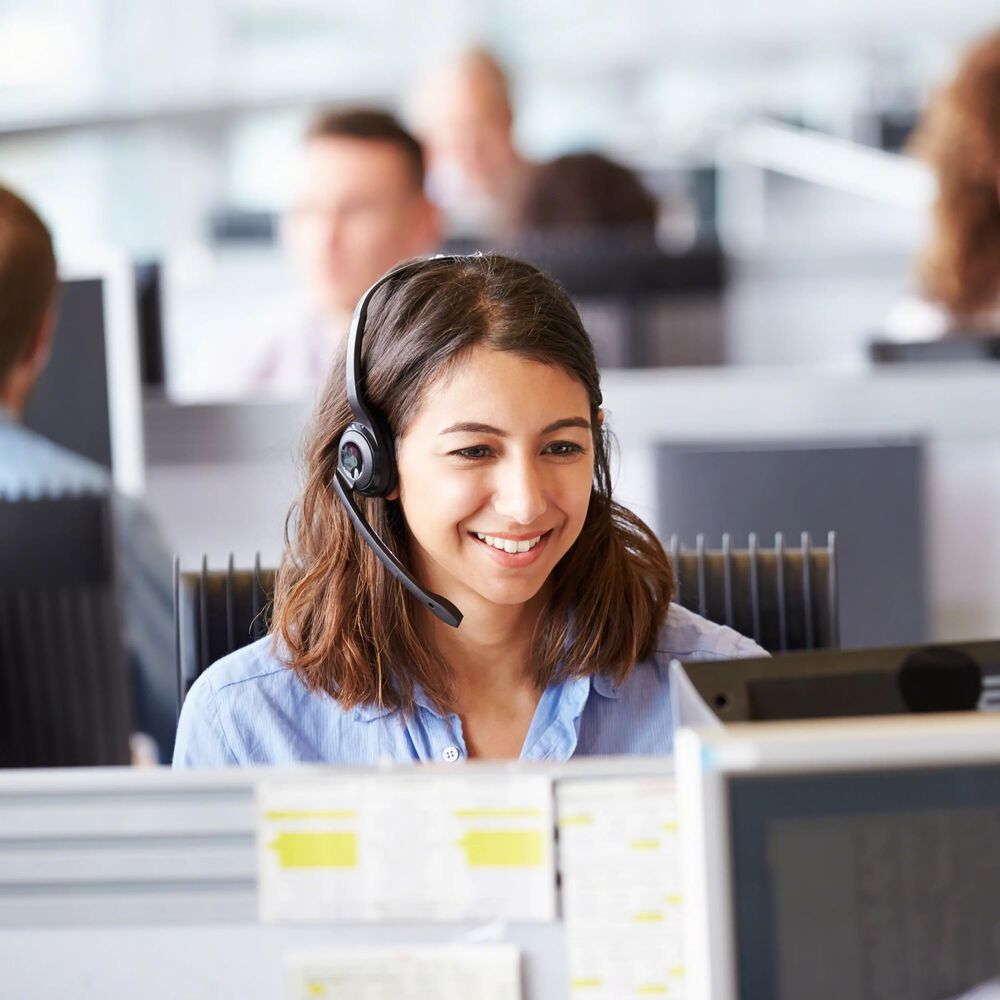 Reliability and peace of mind—that's the iRobot promise
We build dependability into every robot we make—but if you ever need help, we make it easy with knowledgeable Customer Care agents available by phone or email to answer your questions.
3/3
What's in the Box:
iRobot® Roomba® 614
Home Base® Charging Station
Line Cord
1 Extra Filter
1 Flat Cleaning Tool
Owner's Guide and Documentation Package
Q. Can Roomba be used on deep carpets and hard floors?
A. Yes! Roomba picks up an amazing amount of dirt, dust, pet hair and other debris from your carpets and hard floors. Roomba automatically transitions from one floor surface to the next, including carpets, rugs, tile, linoleum and hardwood floors.
Q. How do children and pets react to Roomba?
A. Everyone's children and pets react differently; most tend to be curious at first, then get used to it soon after. In fact, many customers write letters (and send photos) about how entertained their pets are with their new robotic friend. Roomba is ideal for keeping up with pet hair, crumbs and everyday messes that accumulate on your rugs and hard floors.
Why buy at iRobot.com
Free shipping & returns on all robots
Pay over time with Affirm